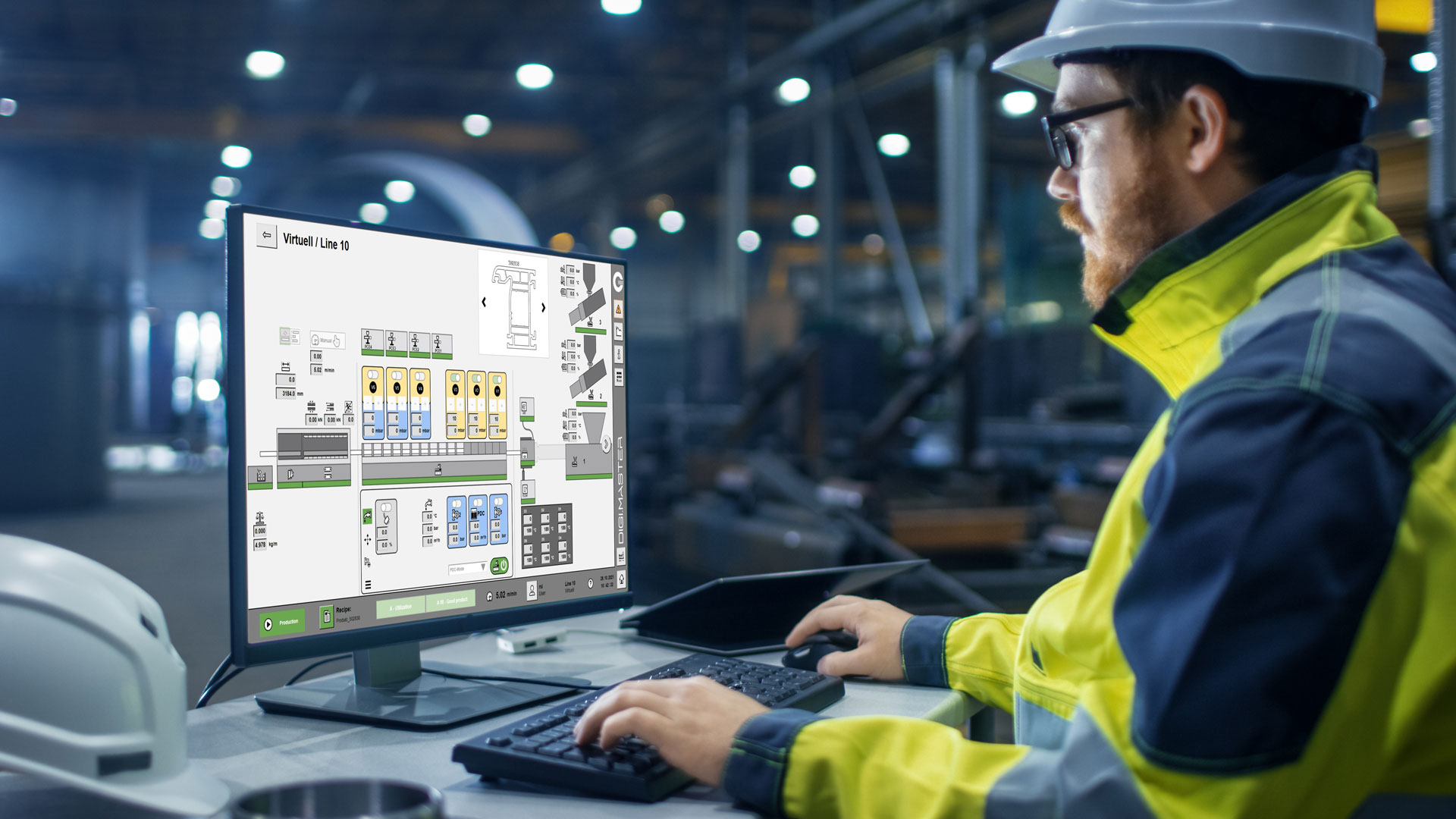 DIGI.MASTER
Extrusion on a new level.
DIGI.MASTER revolutionises the modern extrusion process and is THE digital solution on the journey to a fully automated extrusion line. With the help of permanent data acquisition, the production process is ­continuously optimised, while problems can be solved in real time. Unnecessary waste of resources is thus a thing of the past.
Everything from one source with the Exelliq software platform (uniform operating concept, updates, etc.)
Central machine control and visualisation of the entire line
Capturing and evaluation of process and machine data
Central line recipe management
Production indicators to increase productivity
Early warning system for process values that are at the tolerance limit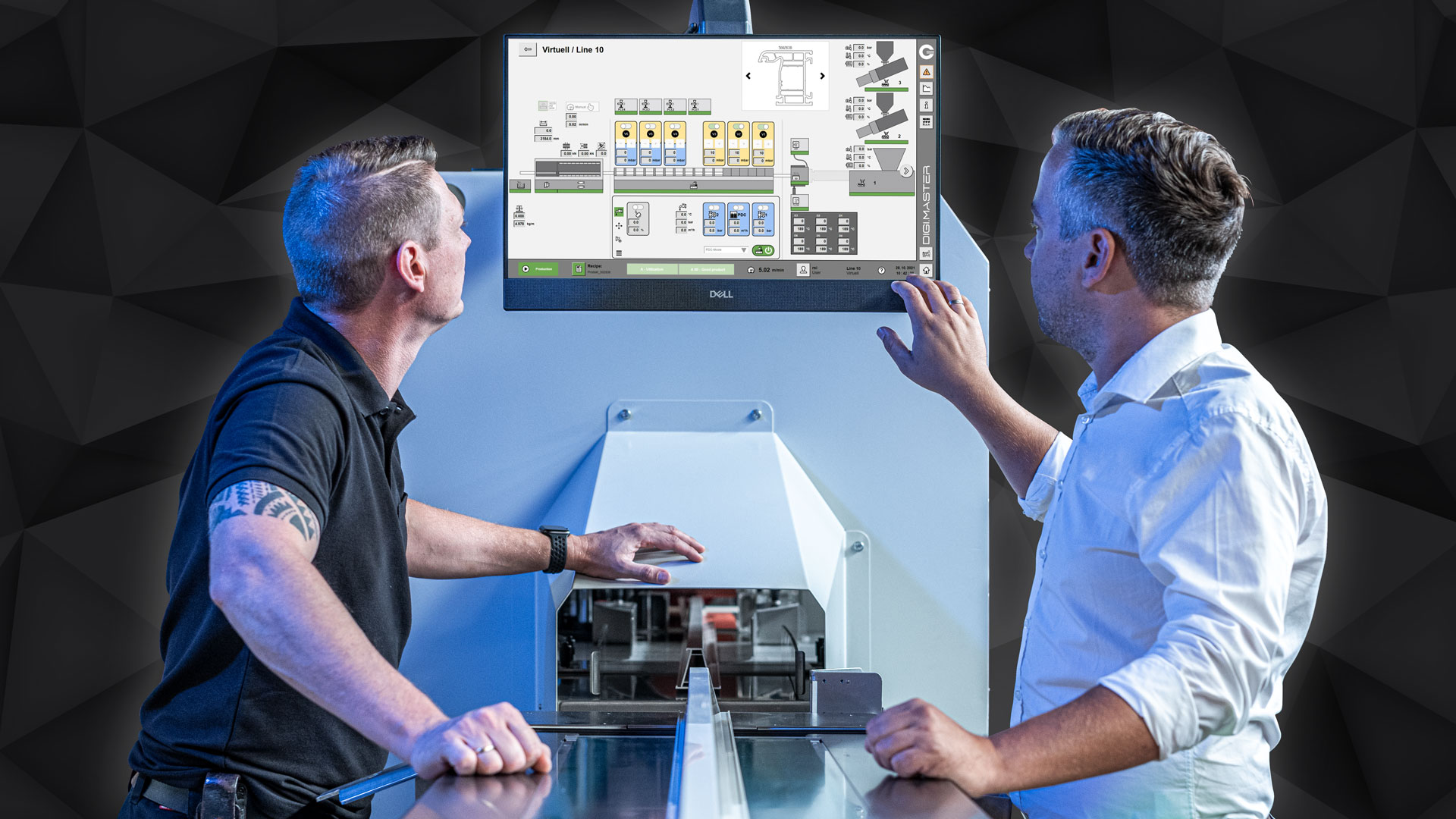 DIGI.MASTER completes (in addition to DIGI.LINE, ­DIGI.­TOOLING and Virtual Services) Exelliq's ­array of digital solutions. All data of the production process are recorded and immediately documented. This form of permanent data recording ensures a sustainable increase in product quality. Furthermore, both material consumption and personnel costs can be reduced.
The heart of the system is the DIGI.MASTER Core software concept, which can be expanded with needs-based modules. DIGI.MASTER Core connects the entire extrusion line, which is centrally managed and linked to higher-level systems, with the help of the OPC UA Line data model developed in-house.
DIGI.MASTER is the answer from Exelliq to machine learning concepts and artificial intelligence, specially tailored to the requirements in profile extrusion. DIGI.MASTER is installed in the Exelliq tuning department, where it is constantly developed further. Curious? A live demonstration at Exelliq is possible at any time - contact us!
Which installation requirements are needed?
Minimum system requirement of the virtual server (recommendation):
Operating system: Windows server 2016/2019 / Ubuntu 18.04 LTS
System type: 64-bit
CPU: min. 4 cores
RAM: min. 8 GB
Memory: min. 200 GB HDD/SSD
Minimum system requirements for the PC:
Operating system: Windows 10 64-bit / Ubuntu 18.04 LTS 64-bit
System type: 64-bit
CPU: min. 4 cores
RAM: min. 8 GB
Memory: min. 200 GB HDD/SSD