Energy savings
in profile extrusion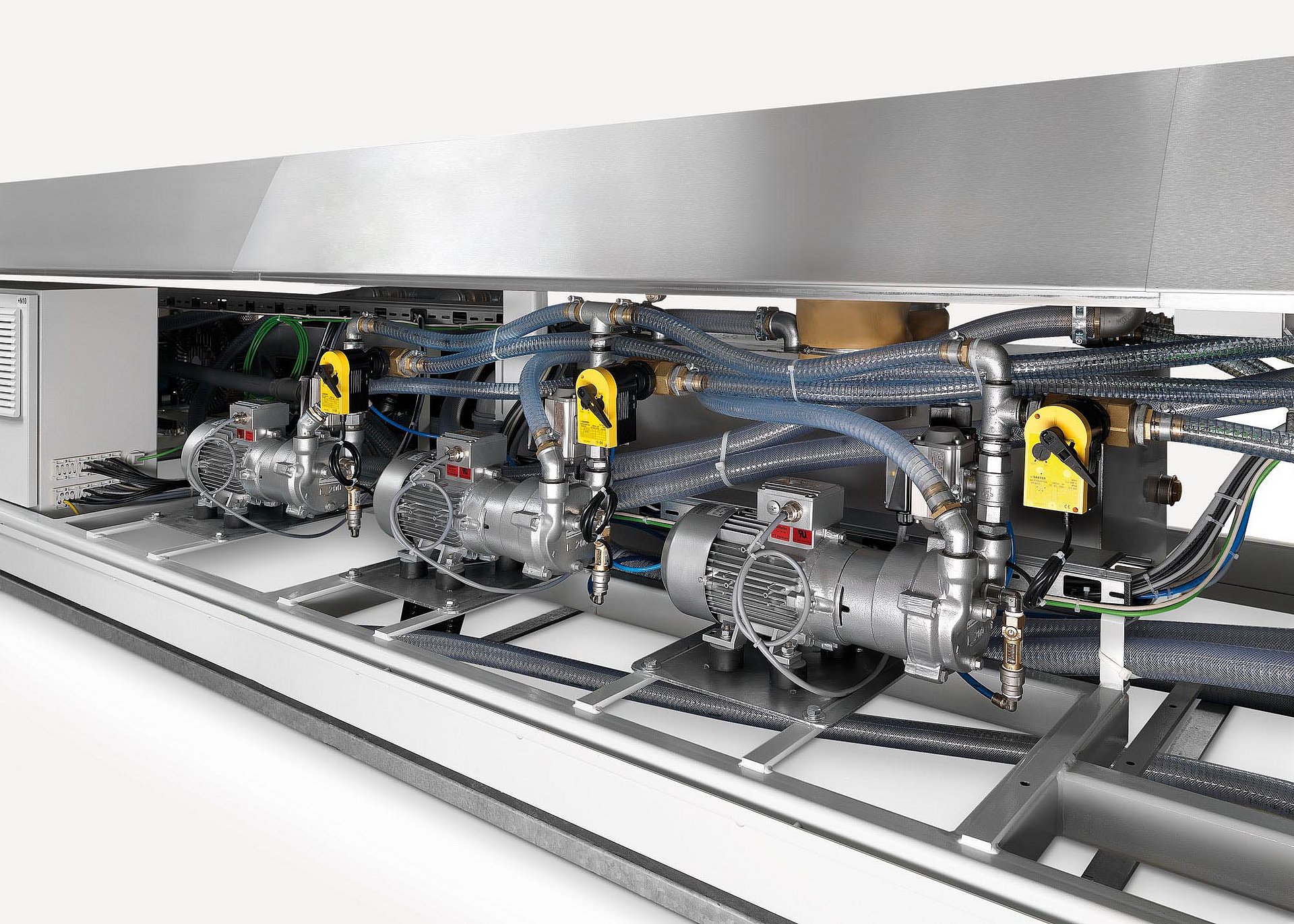 GESS.TRONIC
The energy saving system for your extrusion lines.
The majority of energy in profile extrusion is used up by the vacuum pumps in the calibration table. By controlling these pumps based on demand and using side-channel compressors for emptying tanks, GESS.TRONIC reduces energy consumption by up to 90%. GESS.TRONIC can be retrofitted to calibration tables from Exelliq as well as those from other manufacturers.
Your benefits:
Energy savings of up to 90% compared to uncontrolled systems
Reduces vacuum fluctuations to the technical minimum
Avoids vacuum shocks, thus preventing profile surface defects
Frequency-controlled cyclones provide a continuously stable vacuum and ensure consistently high profile quality
Noise level cut in half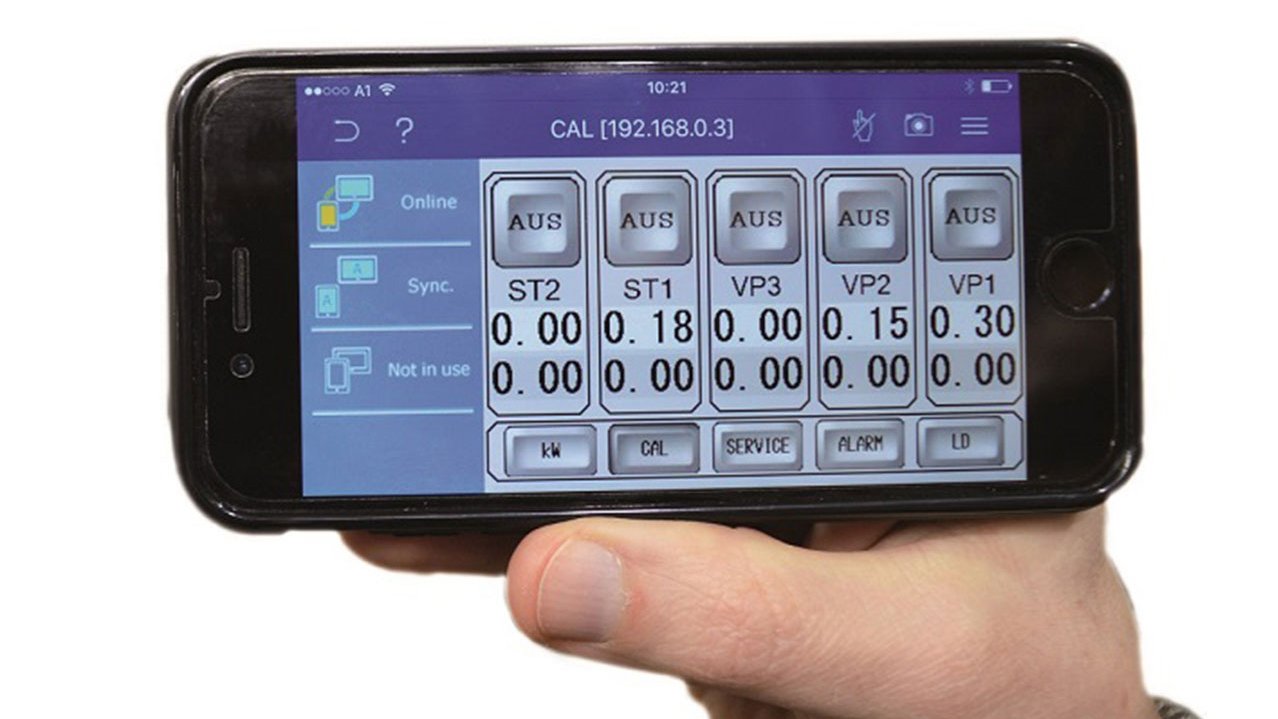 GESS.BASIC
The perfect retrofit kit.
GESS.BASIC is an energy-saving system for lines without PLC control and is operated via an easy-to-use touchscreen. The vacuum pumps and cyclone pumps of the calibration table can be controlled in automatic mode with set values. Therefore, the desired vacuum values are no longer reached by opening the bleeding valves but through direct, energy-efficient control of the pumps.
Your benefits:
The desired vacuum values can be easily set
Less noise
Can be retrofitted to existing lines
Easy to operate – mobile app also available
... and energy savings of about 50%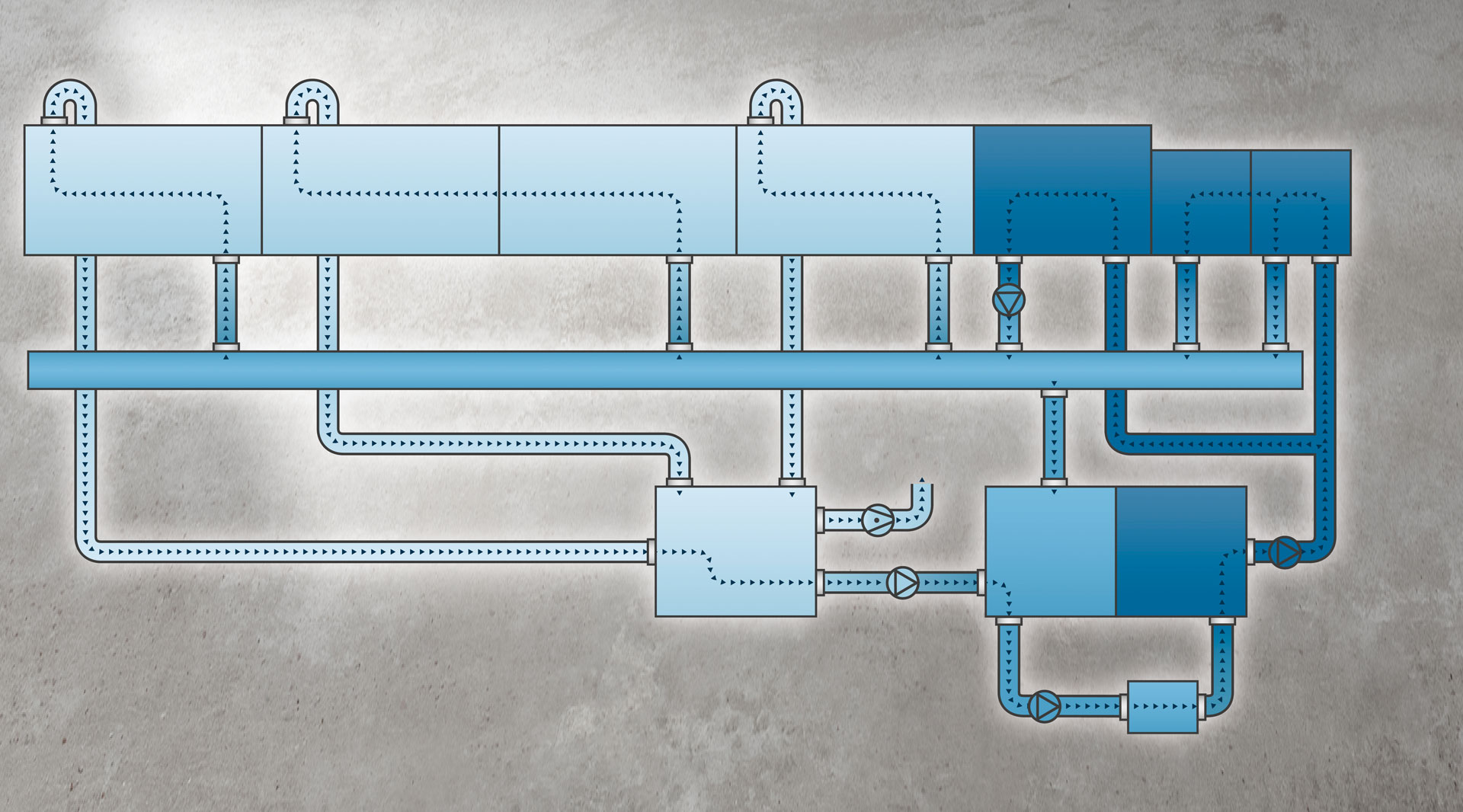 Closed water circuit
The benefits of cooling water are plenty.
In the closed water circuit developed by Exelliq, the used cooling water from the dry calibrations is collected. The tanks are supplied with cooling water from the collection pipe and the excess water is returned directly to the water tank.
With the closed water circuit, polluted cooling water is now a thing of the past, significantly reducing the need for water system maintenance. Cleaner water means a reduction in scratches on the profiles. Using the closed water circuit reduces cooling water consumption significantly, while also preventing unnecessary heat absorption of the cooling water and saving energy during water treatment.
Your benefits:
No contamination in the cooling medium
Fewer scraps (no dirt in the water means no scratches on the profile)
Energy savings