Extrusion 4.0
Exelliq DIGI.LINE
Automated extrusion process. Saving you money and bringing measurable added value.
Extrusion 4.0 has moved into profile production. With the DIGI.LINE the extrusion process is digitally controlled and optimised in real time. Long-term tests have shown that the digitalisation of extrusion offers measurable added value. DIGI.LINE ensures a more consistent production process and a significant increase in production safety. Compared to analogue systems, material consumption and personnel costs can be reduced even more drastically and output accelerated.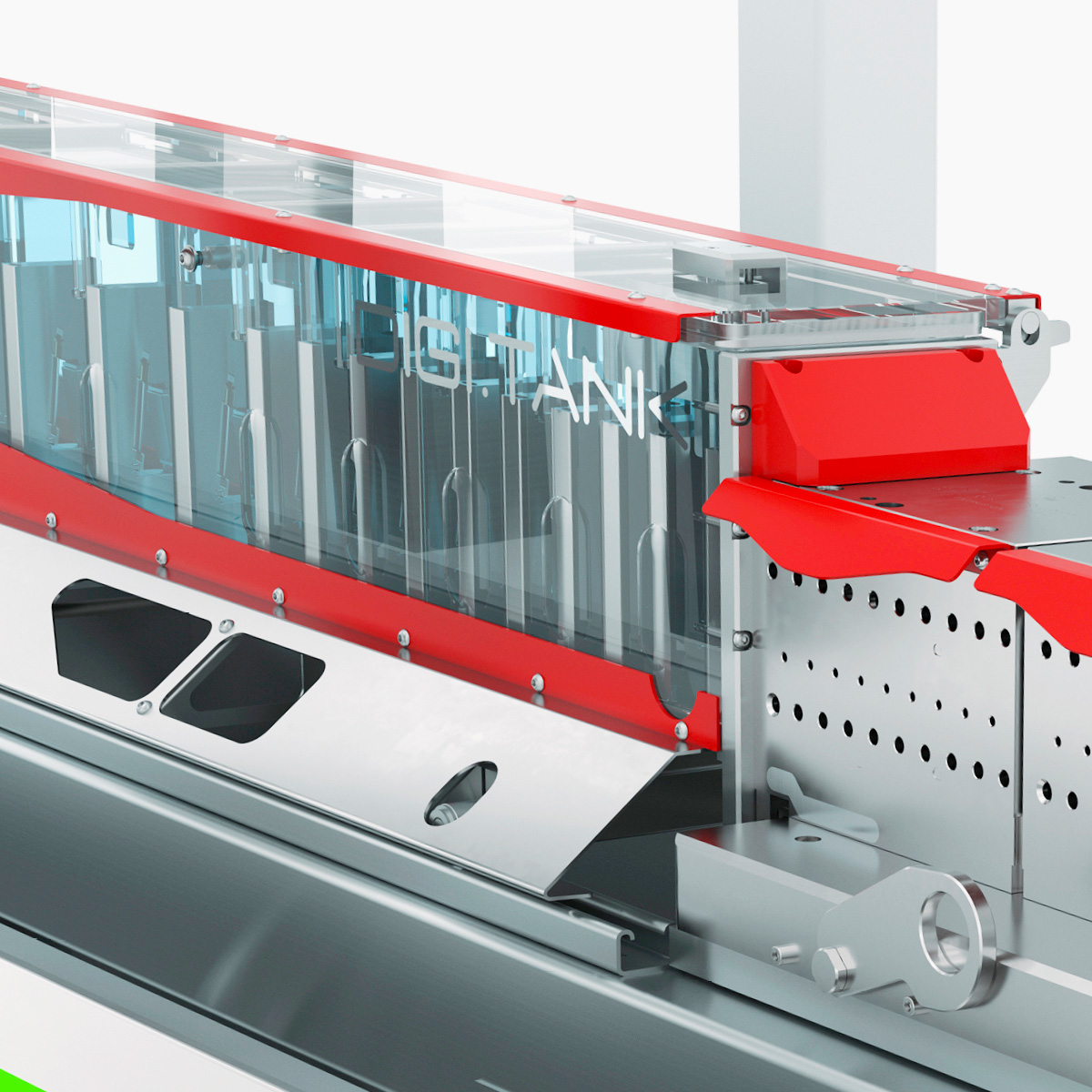 DIGI.TANK
with SHAPE.MATIC keeps your profile in shape.
The DIGI.TANK system plays an important role in the connection of process parameters. With DIGI.TANK water level, water flow rate and vacuum settings can be controlled automatically. Backup and reproducibility of the process data are ensured in combination with DIGI.CONTROL. Automated control of the vacuum settings (for example in the case of nominal dimension deviations that are automatically detected by an in-line profile measurement) ensures the highest consistency of the geometry of the profile. Compared to conventional tank systems, a potential source of error can be reduced to a minimum.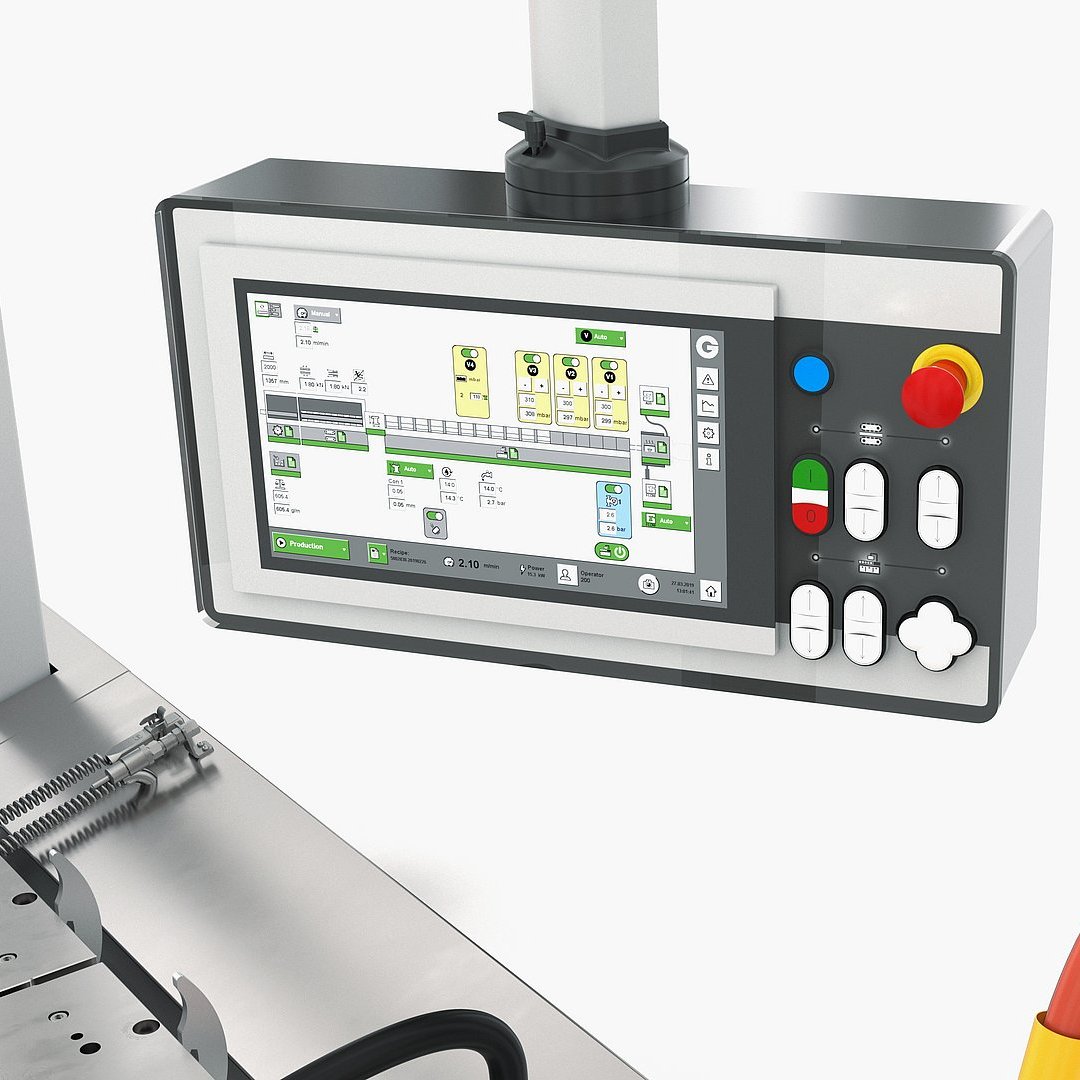 DIGI.CONTROL
Networked extrusion line with recipe management.
The new 15" DIGI.CONTROL connects the line components and centrally controls the entire extrusion process. For complete reproducibility and a fast start-up process, the recipes are stored with the set processing conditions and are available for future production. This ensures an automated and error-free reproduction of the process parameters in subsequent productions.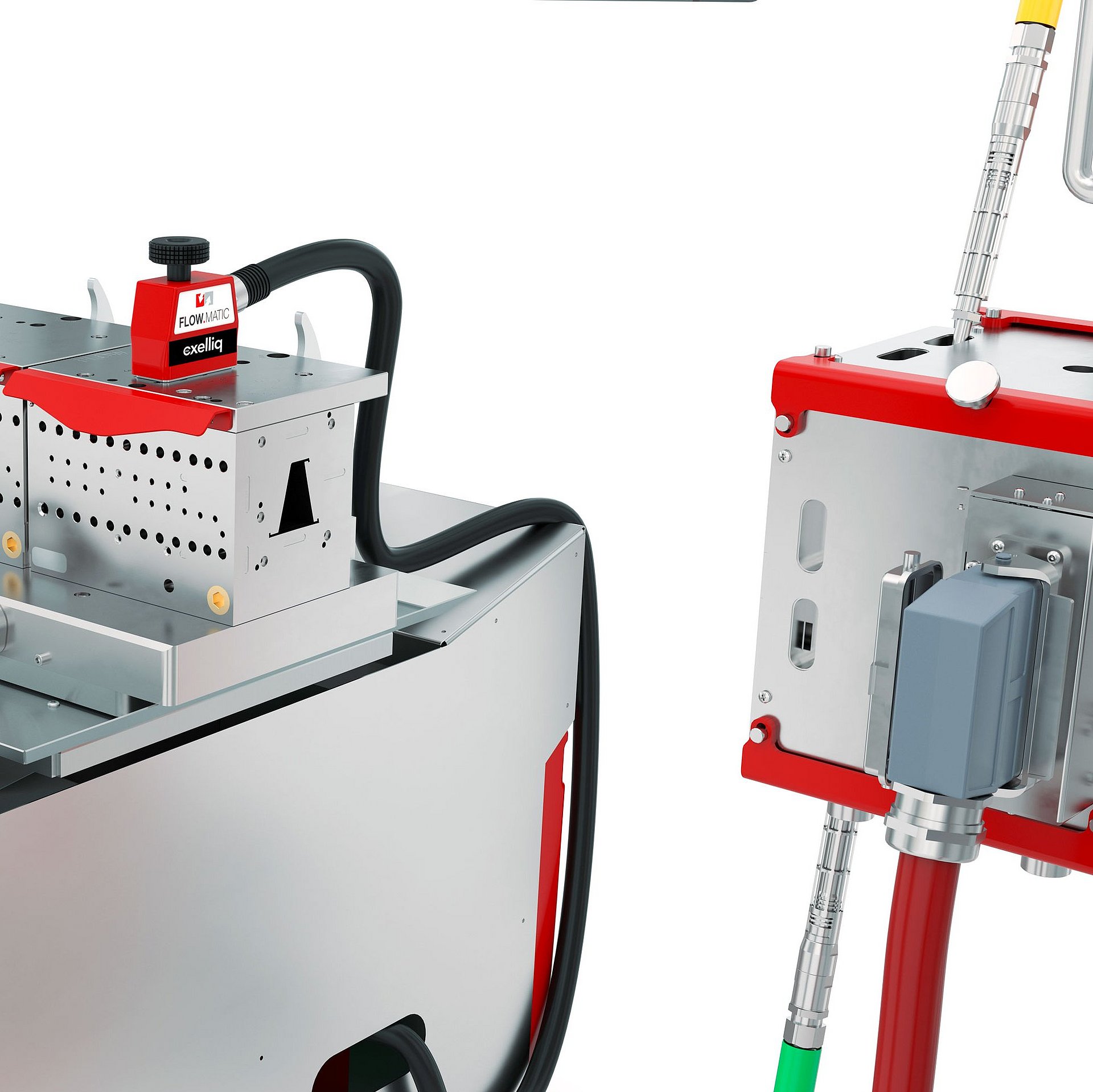 FLOW.MATIC
provides exact geometry of the profile.
With FLOW.MATIC, the functional dimensions of the profile sections are ensured automatically, within seconds and permanently. FLOW.MATIC builds on proven FLOW.CONTROL technology from Exelliq. FLOW.MATIC measures the filling degree of the individual full profile sections and closes a control loop together with the die function. This results in highly consistent profile measurements – without the need for manual operation. The settings can be reproduced with DIGI.CONTROL at any time.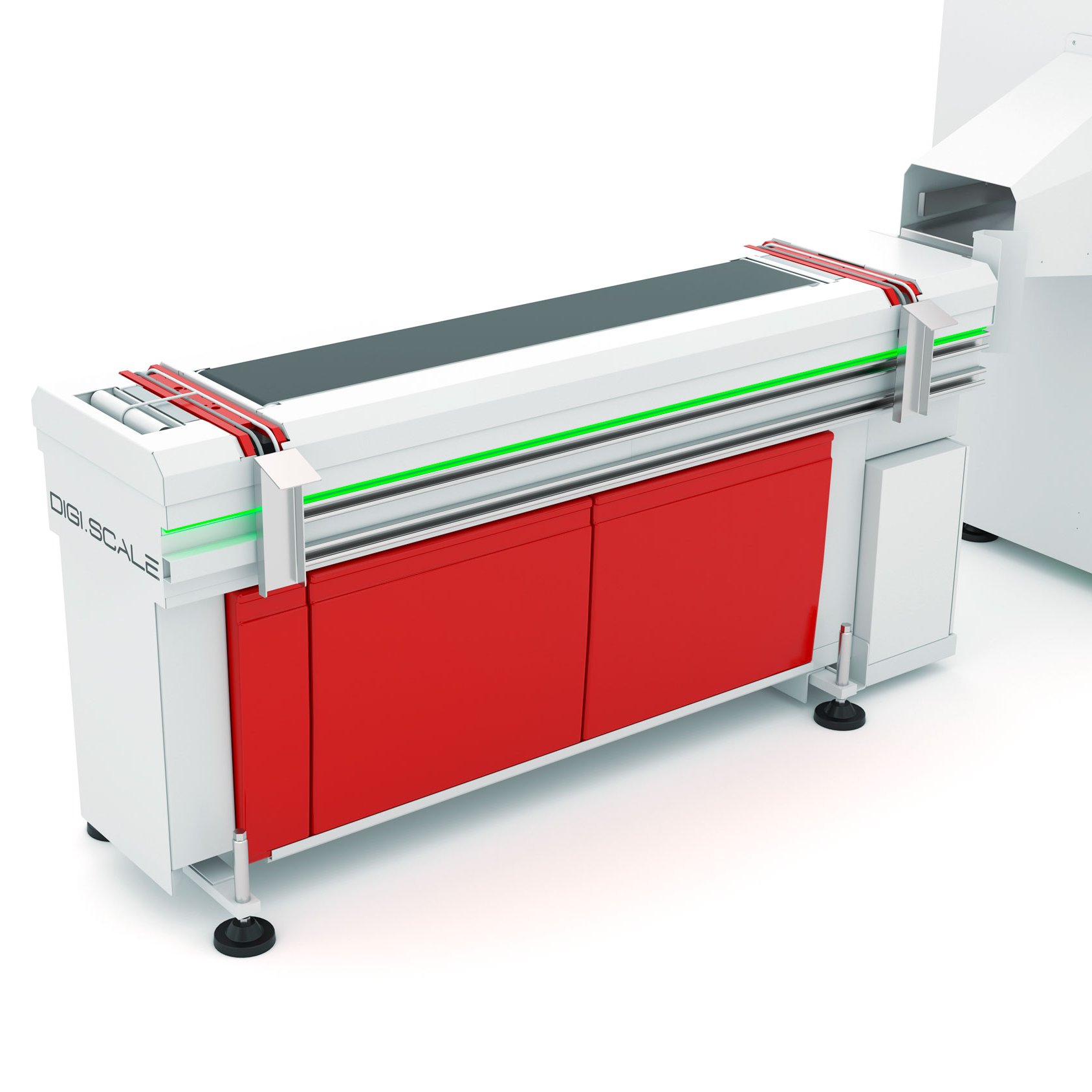 DIGI.SCALE
with WEIGHT.MATIC saves materials.
DIGI.SCALE in conjunction with WEIGHT.MATIC enables fast and precise digital in-line profile weighing. This considerably reduces the profile weight and thus the profile costs. Trends in profile weight development can also be called up at any time using the permanent data recording of DIGI.CONTROL. Additionally, the Exelliq DIGI.SCALE is equipped with LED monitoring.