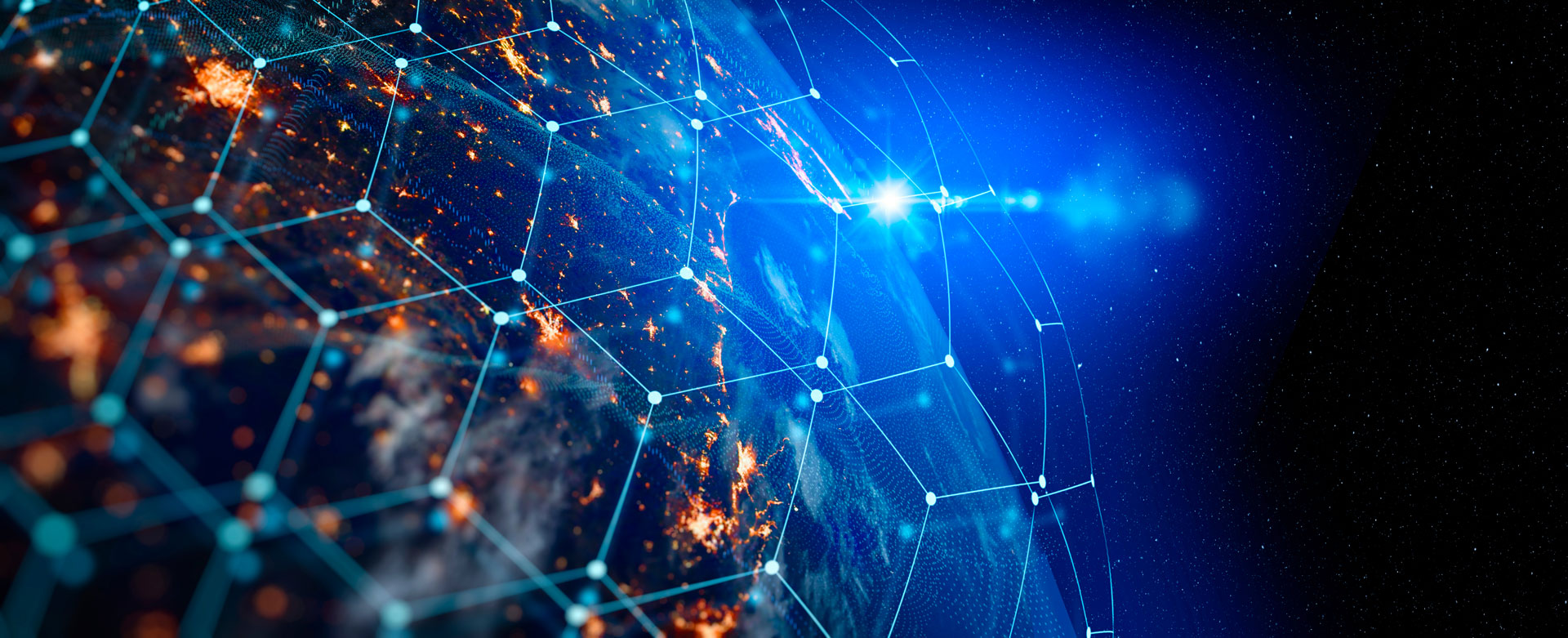 Extrusion technology
and innovation
Profile Solutions Worldwide.
Exelliq operates one of the world's largest development centres for profile extrusion lines at its Austrian site. Experienced experts from the disciplines of mathematics, computer science, physics and process engineering share and pool their vast knowledge, thereby constantly driving the further development of profile extrusion.
Cooperation with research institutions and close development partnerships with customers ensure our products' technological edge and greater competitive advantages for our customers.
With more than 80 patents granted worldwide, 16 active patent families and numerous patents pending, technology and innovation have been <br/> the driving force at Exelliq for more than 40 years.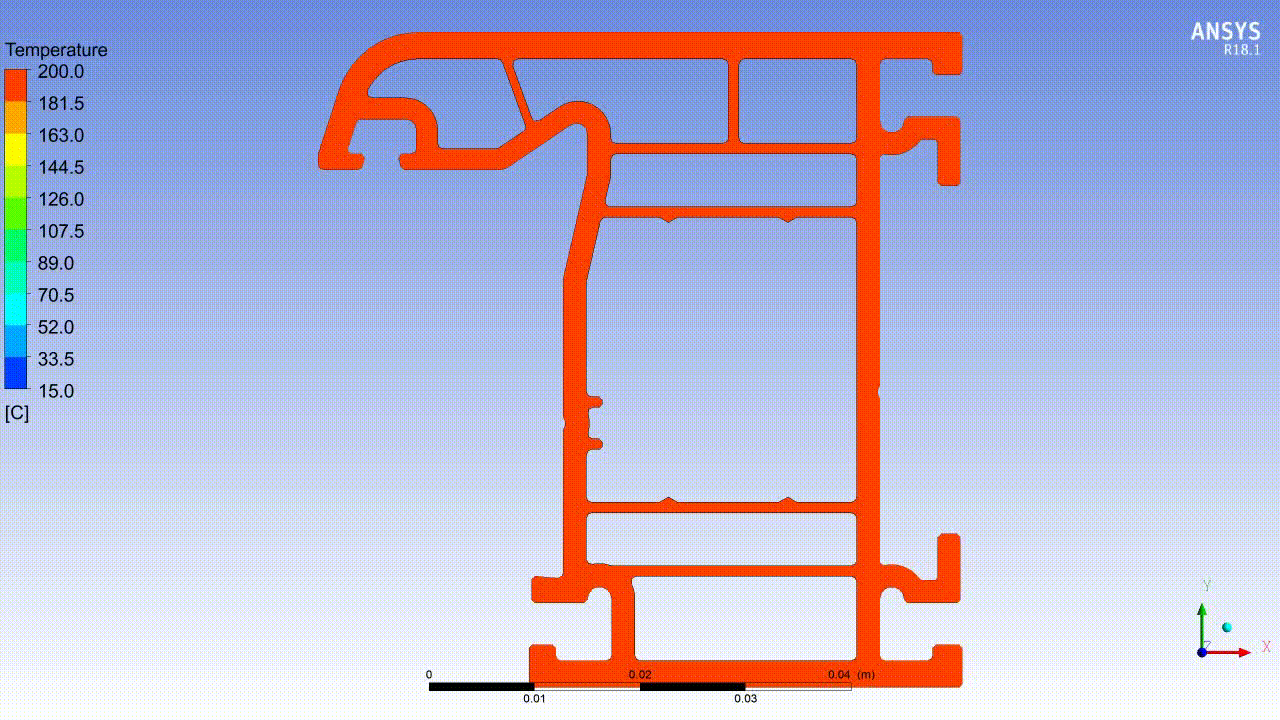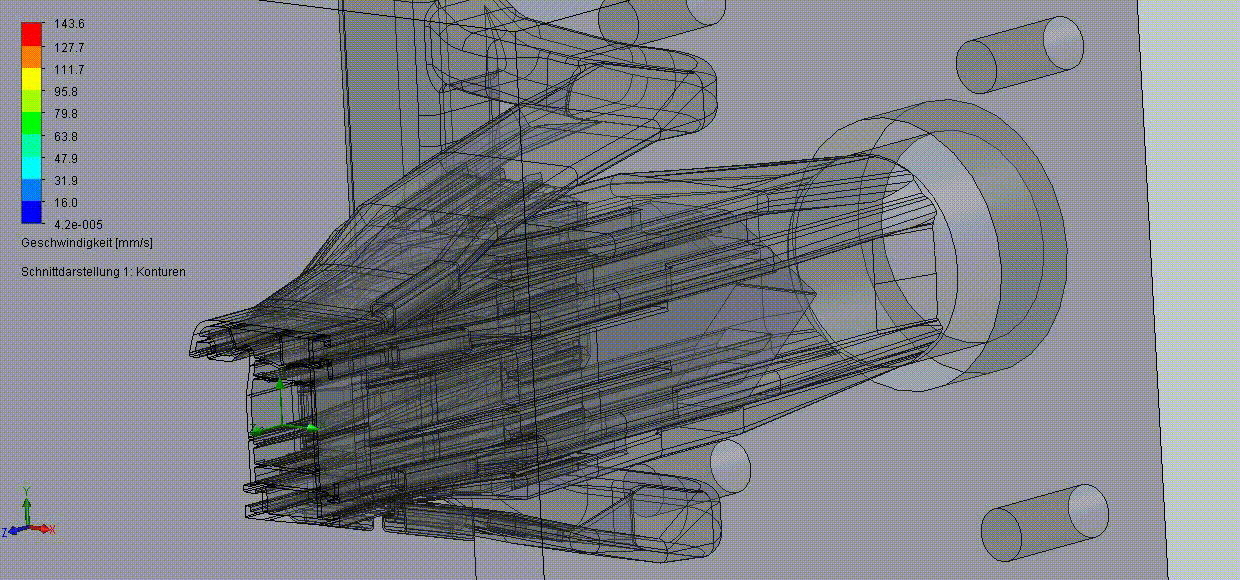 Every day, research is conducted on current issues in the extrusion industry, leading to new solutions. Computer scientists, mathematicians, physicists, rheologists, software developers and process engineers are permanently working at the Exelliq R&D Centre to pull even further ahead in extrusion. Through a systematic innovation process with high methodological competence (TRIZ, SIT, etc.), diverse customer solutions are developed.
We offer the following services to our customers on top:
FEM calculations such as
3D melt flow simulations
Profile cooling simulations
Structural mechanics simulations of tooling and machine components
Simulations on behalf of customers, e.g. sealing simulations, profile deformations, U-value calculation, etc.
Intelligent construction software
Material analyses and rheological measurements
Measuring systems for profiles and processes
If you have a joint development project in mind, get in touch! We enjoy moving ahead together with our customers and ensuring your competitive advantage!
Digitalisation and automation
Networking and assistance systems
Utmost process reliability
Savings in profile weight
Material savings
Energy savings
Scrap reductions
Eco design and sustainability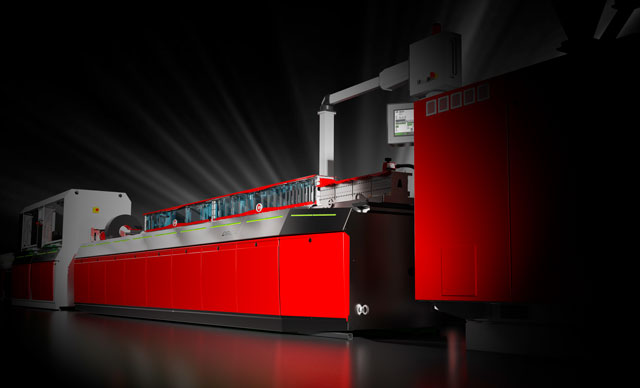 Industry 4.0
Digitalisation and automation in profile extrusion
Industry 4.0 and the advancing digitalisation have not stopped here but have already moved into profile extrusion. DIGI.LINE, Exelliq's automated and networked extrusion line, which controls and optimises in real time, was demonstrated LIVE at the world's largest plastics trade fair, K, in Düsseldorf, Germany in 2019.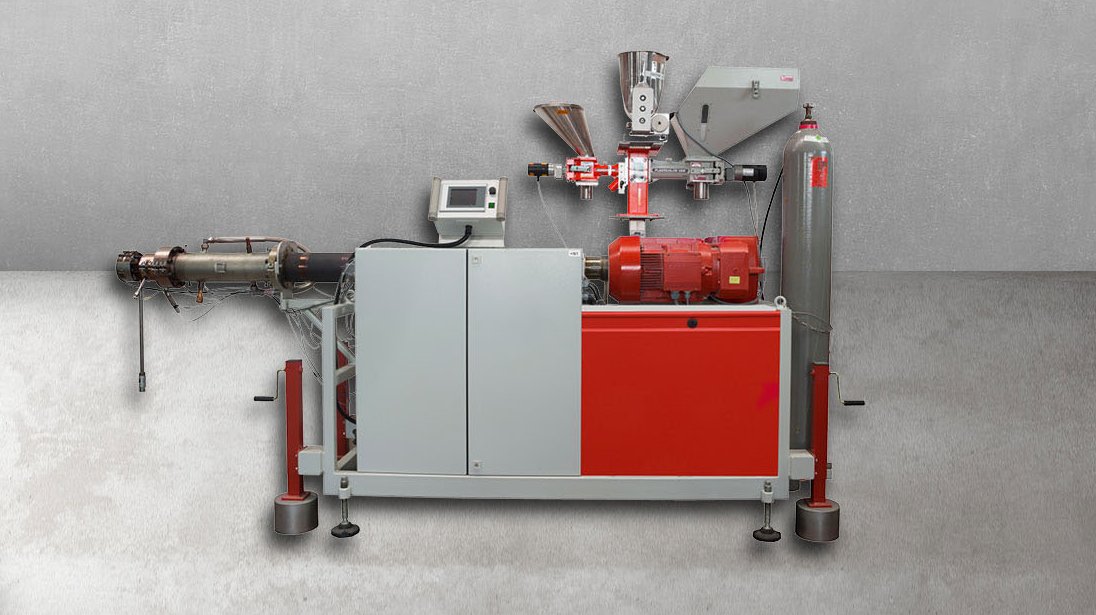 Physical foaming with FOAM.EX
Lighter, cheaper profiles
WPC hollow chamber profiles are lighter and cheaper compared to WPC full profiles. However, the hollow spaces increase the microbacterial deterioration of the material, especially in outdoor applications. Thanks to FOAM.EX this is prevented by filling the hollow chambers with a special foam, which also reduces weight and material costs.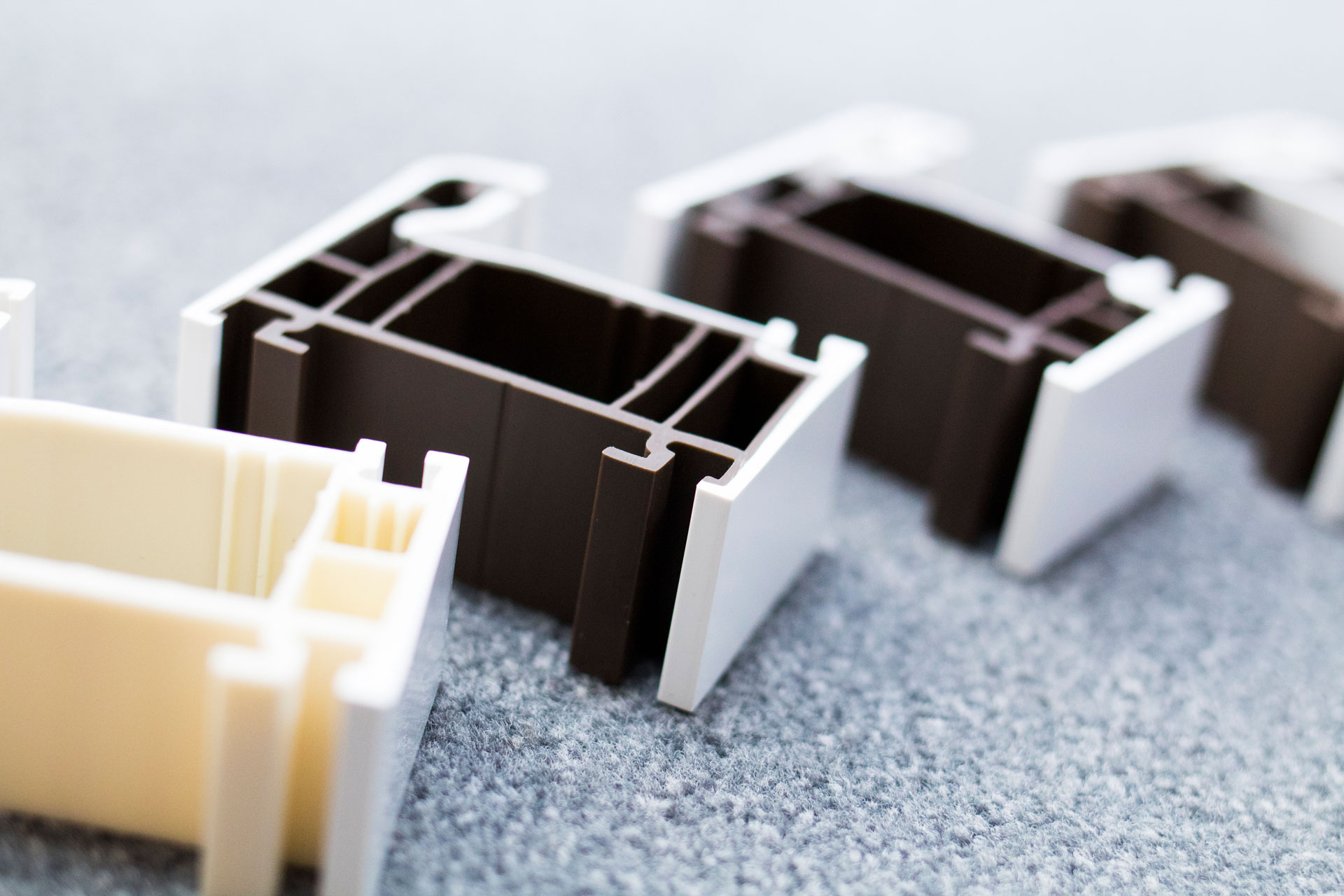 Co-extrusion
Raw material savings opportunities, circular economy through the reuse of recycled material
Due to the use of a high percentage of mixed regrind (55–65%), the latest co-extrusion technology LAYER.COEX plus from Exelliq guarantees highest cost savings in profile extrusion while providing the highest level of processing reliability. Compared to mono extrusion with PVC virgin material, 18% in overall costs can be saved!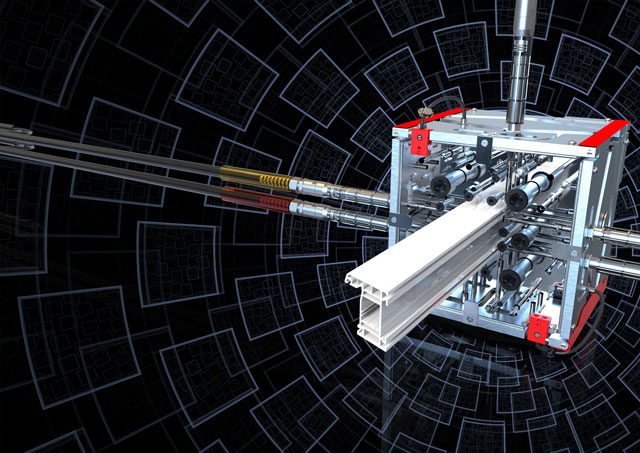 FLOW.MATIC
Automatic control of full profile sections
With FLOW.MATIC – the further development of FLOW.CONTROL – the functional dimensions of the profile sections can now be permanently ensured, fully automatic and within seconds. FLOW.MATIC builds on FLOW.CONTROL technology that has stood the test of time. The melt flow is controlled directly in the die using precise temperature control. FLOW.MATIC now measures the filling degree of the individual profile sections and builds on a fully automatic control loop together with the FLOW.CONTROL die function. The reaction takes place visibly within a few seconds. This results in constant profile measurements even when there are process fluctuations and between quality control cycles – without the need to manually intervene. The settings can be reproduced at any time.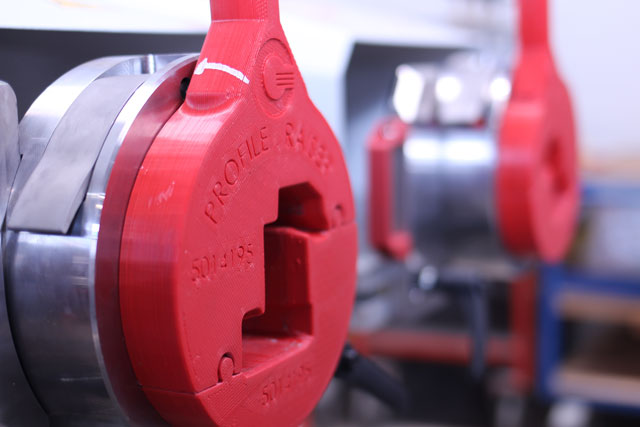 PROFILE.RAISER
Device and method for assisting profile positioning during the start-up process
The PROFILE.RAISER automatically guides the profile to the correct entry position on the haul-off during the start-up process while closing a safety gap that has existed in the profile extrusion industry for decades. Attached to the entrance of the haul-off, it ensures the profile's correct entry positioning and is designed in such a way that the profiles run into the haul-off at a correct angle all by themselves by means of a special locking system.