DIGI.TOOLING – the digital profile extrusion tooling
Automated. Error-free. Uncompromising.
DIGI.TOOLING - the digital profile extrusion tooling does not require any hoses and is designed for the highest possible degree of automation and efficiency. The innovative TOOLING.PALLET system guarantees fast set-up times and error-free retooling. In addition, DIGI.TANK allows for the water level, water flow rate and vacuum settings to be controlled automatically.
The highest possible material savings
Quick set-up
Most precise geometries of the profiles
Tubeless construction
Automatic control of the water level, water flow and vacuum
Completely error-free retooling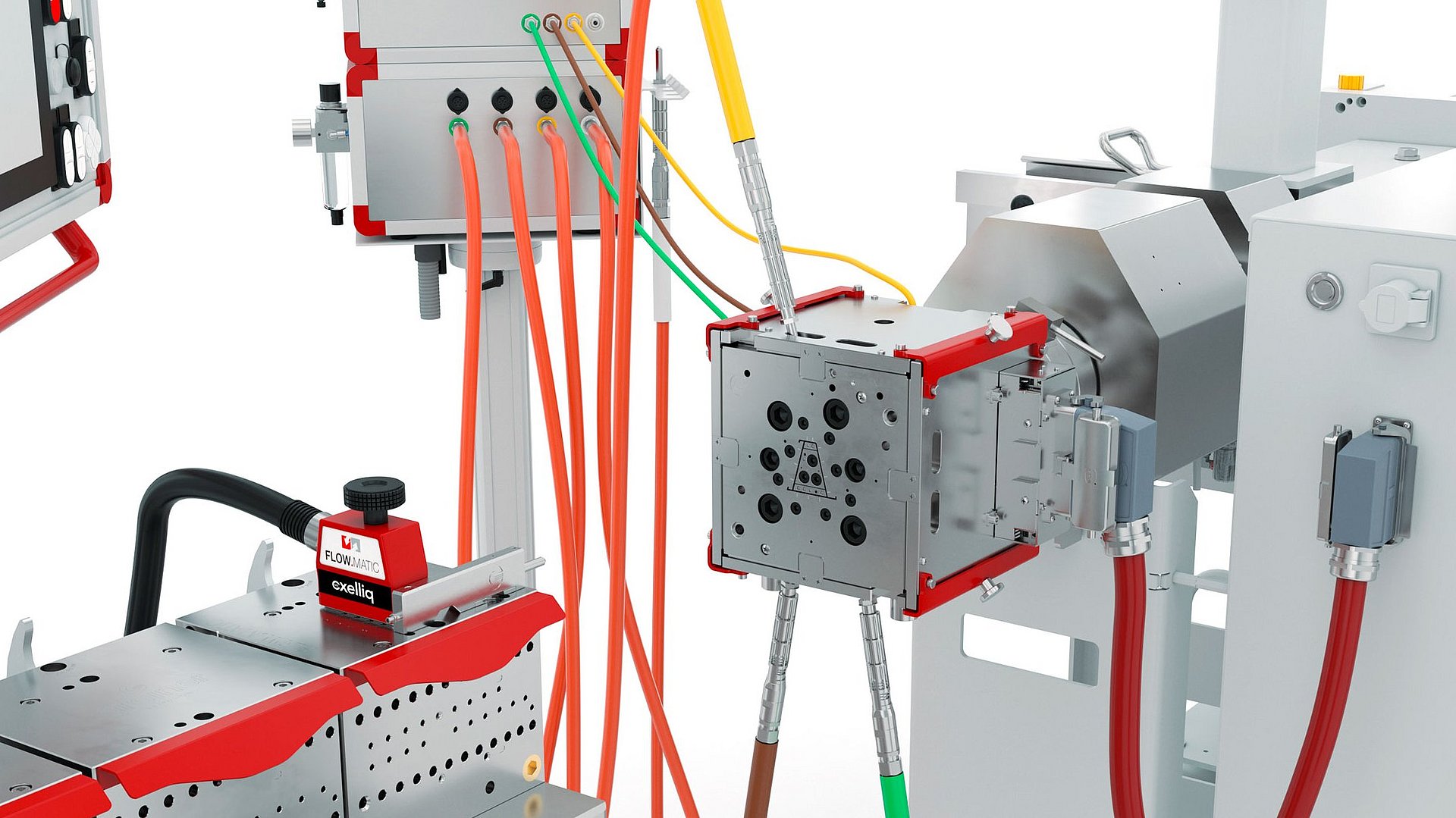 DIGI.TOOLING die
For the most precise geometries of the profiles.
The DIGI.TOOLING die is of course absolutely compatible with the FLOW.CONTROL die feature and the further development of FLOW.MATIC With FLOW.CONTROL, the melt flow is controlled directly in the die through heating or cooling. That results in constant profile dimensions and production close to the lowest profile weight tolerance. FLOW.MATIC builds on this technology that has stood the test of time and closes a control loop with dry calibration. This way, the functional dimensions of the full profile sections are ensured automatically, within seconds and permanently.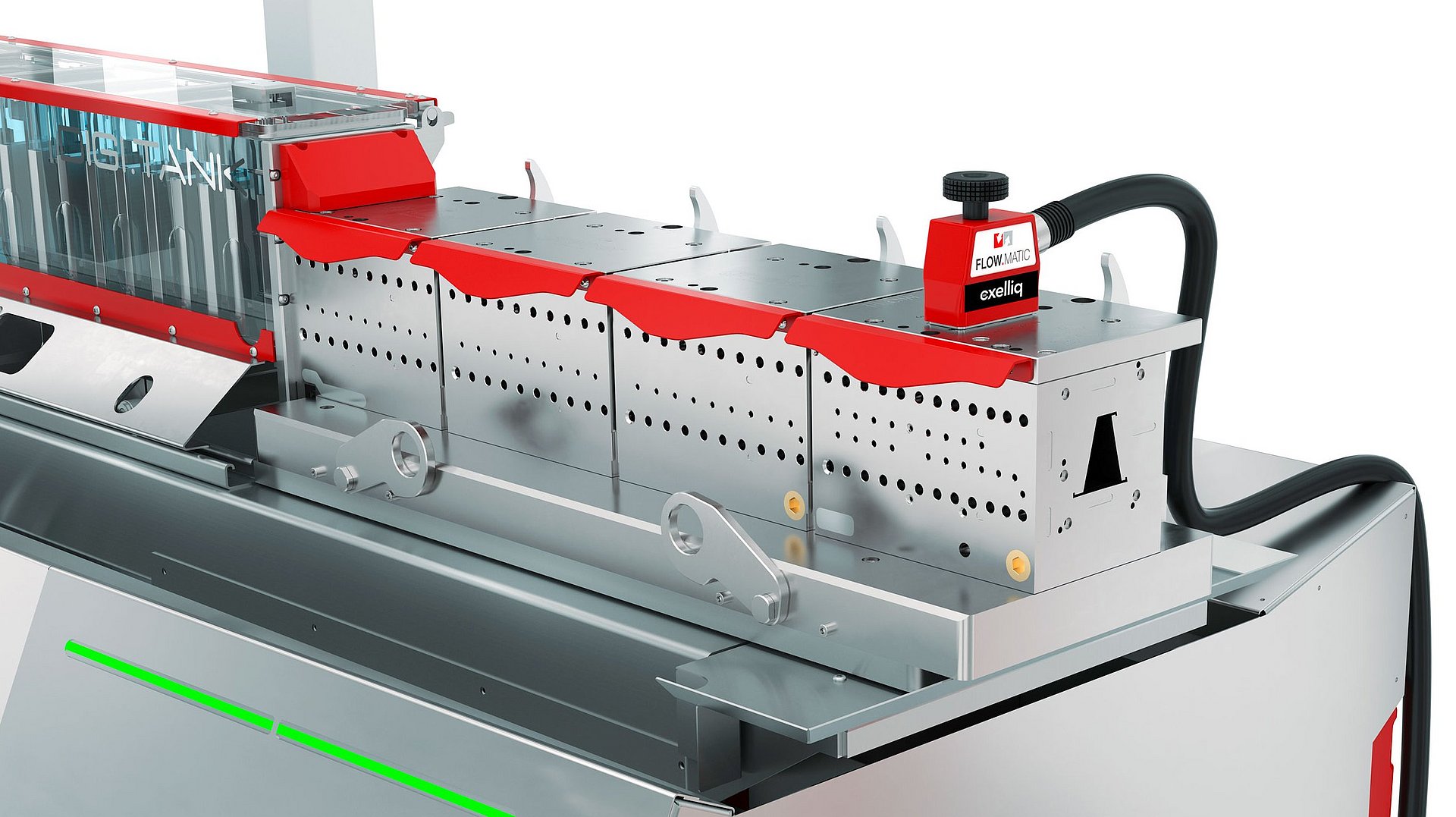 DIGI.TOOLING dry calibration
Quick set-up. Error-free retooling.
The front-runner among tooling systems guarantees the fastest set-up possible and completely error-free retooling. With the help of the TOOLING.PALLET system, the tubeless dry calibration of DIGI.TOOLING is simply placed on the base plate. All vacuum and water connections are made automatically and an electromagnet holds the tooling securely in place on the base plate.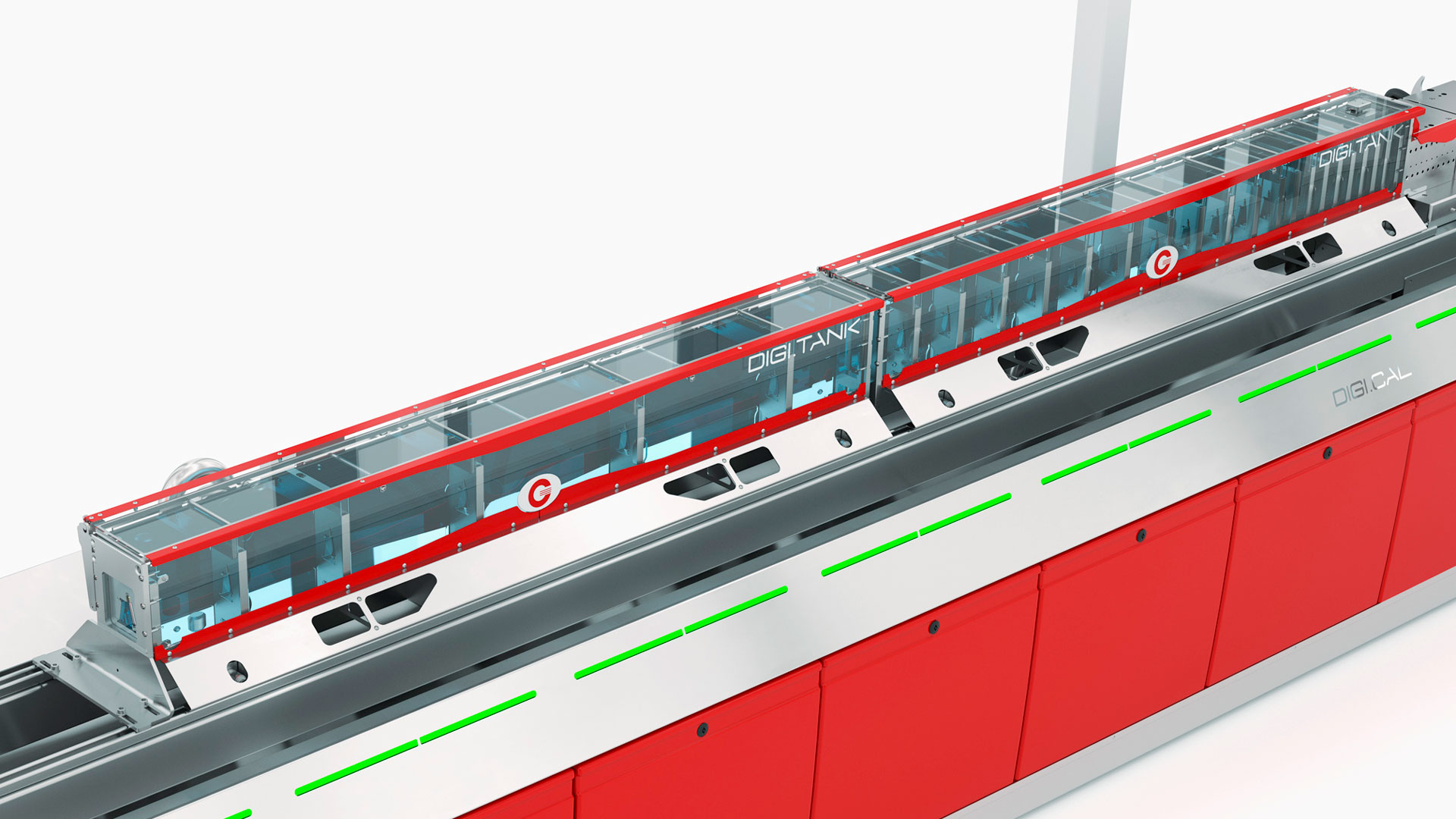 DIGI.TANK
Everything is under automatic control.
DIGI.TANK automatically regulates the water level, the water flow rate and the vacuum settings. Automation ensures maximum consistency of the geometry of the profile together with SHAPE.MATIC – especially in the case of nominal dimension deviations that are automatically detected by an in-line profile measurement. Compared to conventional tank systems, DIGI.TANK can reduce potential sources of error to a minimum.