RED.LINE basic – the economical extrusion line
Prioritising the essentials. Reliable. Economical. Upgradable.
RED.LINE basic expands Exelliq's machine product portfolio. Compared to the RED.LINE, the basic version comes with a contactor control. To save energy and control the vacuum, the use of GESS.BASIC is optional.
Particularly economical extrusion line
Priority placed on the basic requirements of profile extrusion
Exelliq's tried-and-true technology put to use
Designed for the most diverse types of profiles
MPT.TOOLING
High quality. Lower costs.
MPT.TOOLING is the result of decades of experience and incorporates the know-how of thousands of high-performance extrusion toolings built by Exelliq. The design is lean and trimmed to the basics; however, the core elements of Exelliq's high end tooling technology are still included.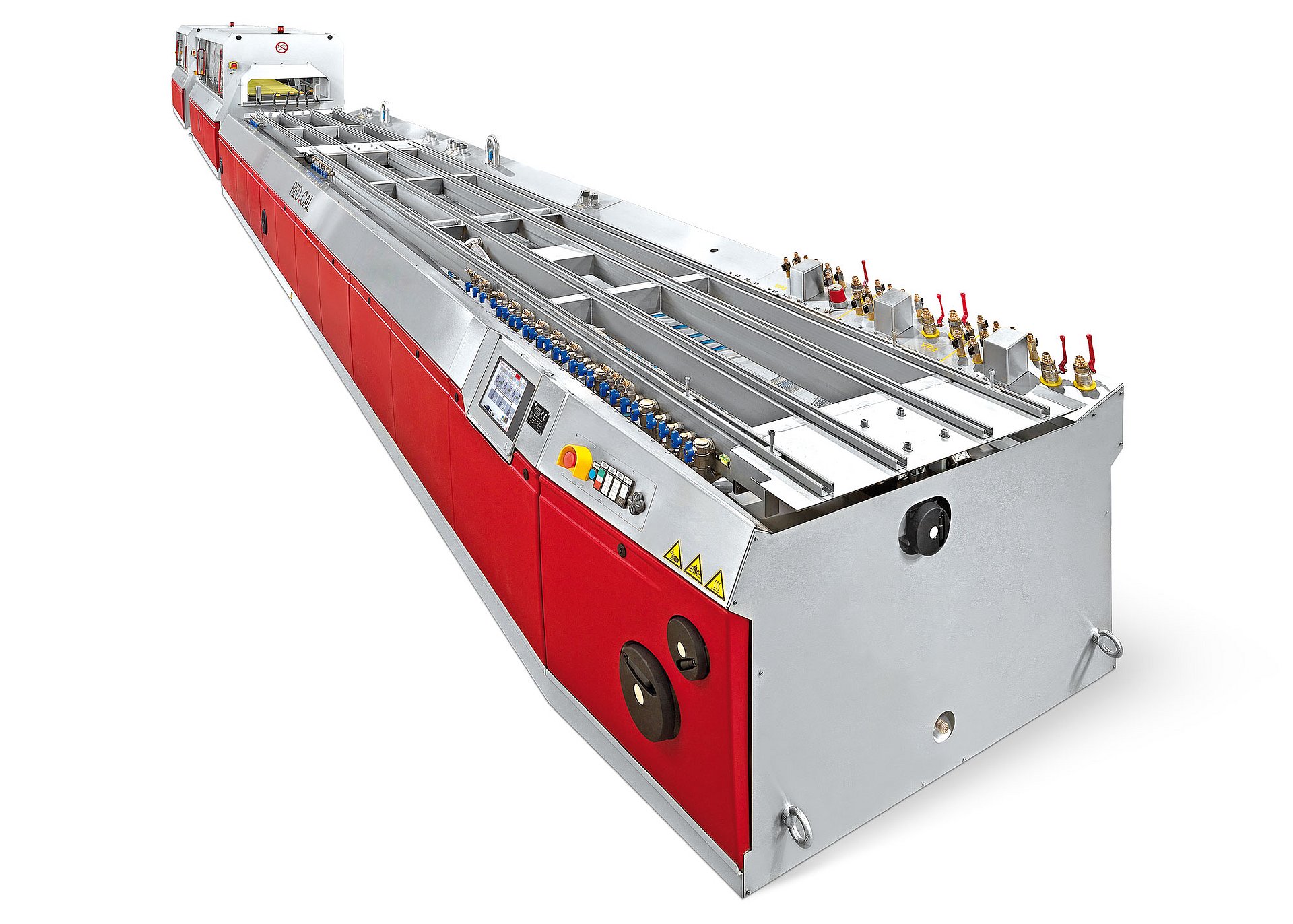 RED.CAL basic
Tried-and-true technology.
The unpretentiousness and simplicity of RED.CAL basic fulfils the basic requirements of profile extrusion. The built-in operating panel provides an overview of the current settings at any given time and modifications can be easily made at the push of a button. There is the option to mount the panel to a swivel boom. The further developed cyclone unit ensures higher vacuum stability in the tanks, and the improved positioning of the water discharge pump ensures that the extracted water is safely returned to the water circuit. The upstream dirt particle filter protects the water discharge pump from contamination or even failure. A filter unit with a bypass function is available as an option and cleans the process water continuously.
RED.PUL basic haul-off
The generalist in profile extrusion.
The high speed range and the simultaneously large haul-off force make the RED.PUL basic a generalist in profile extrusion. Whether small profiles have to be withdrawn individually or several times at high speed, or whether it's large profiles requiring a lot of power – the RED.PUL basic can grab a hold of it. Thanks to the even distribution of the contact pressure, it is gentle on the profile nonetheless, leaving no marks – even on delicate profiles.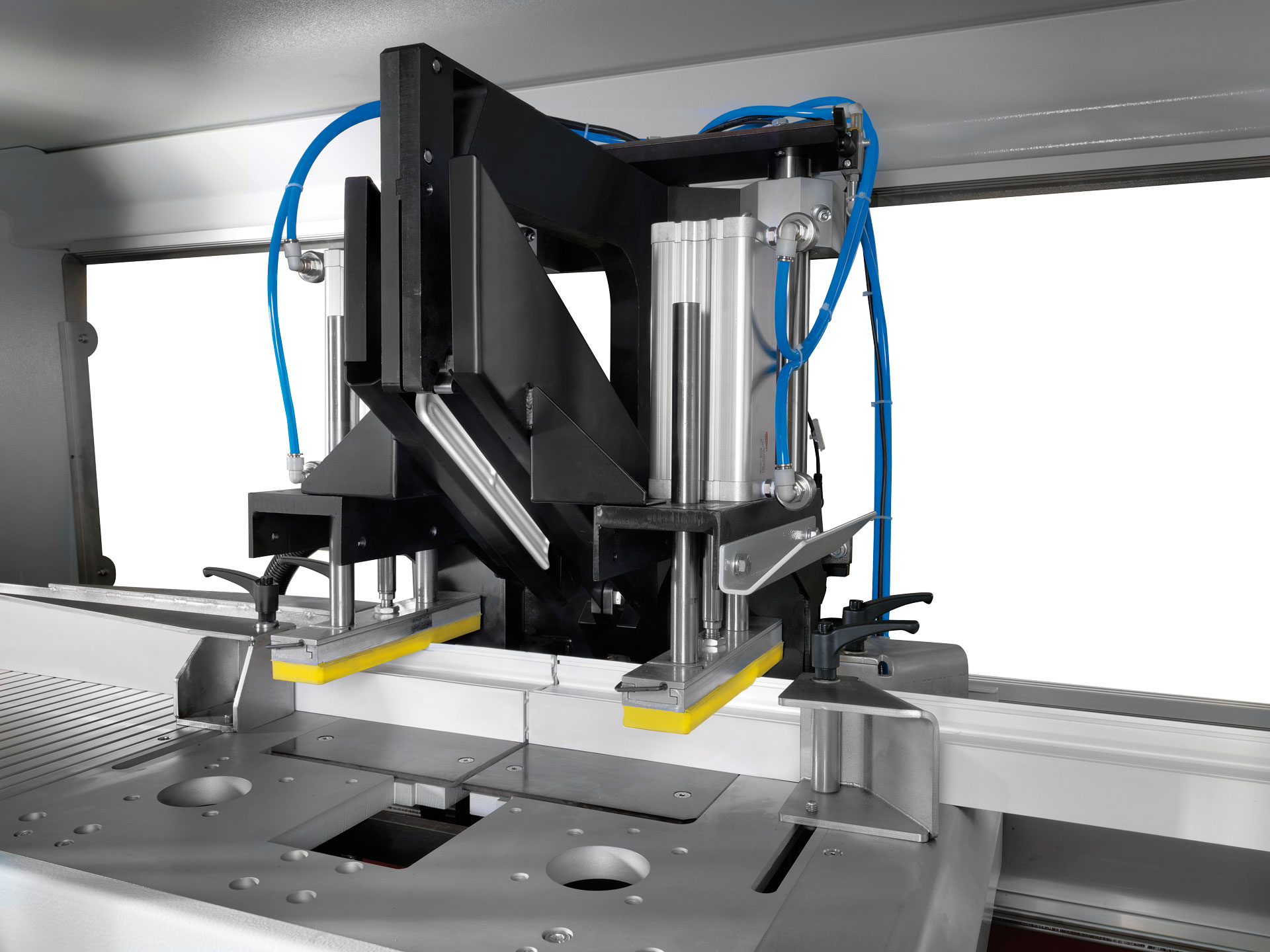 RED.CUT basic
Only one made the cut.
Equipped with a powerful motor and a carbide saw blade, the RED.CUT basic cuts any profile – even material combinations. The adjustable profile guides positioned on the infeed and outfeed side ensure an angular cut. The optimised chip channel in combination with a powerful extractor fan makes for clean profile cutting. And if you want to do without chips altogether and the profiles allow for it, the chipless cutting device RED.CUT C/235-RC is optional. This means that not only the chips but the noise, too, will vanish from your production.