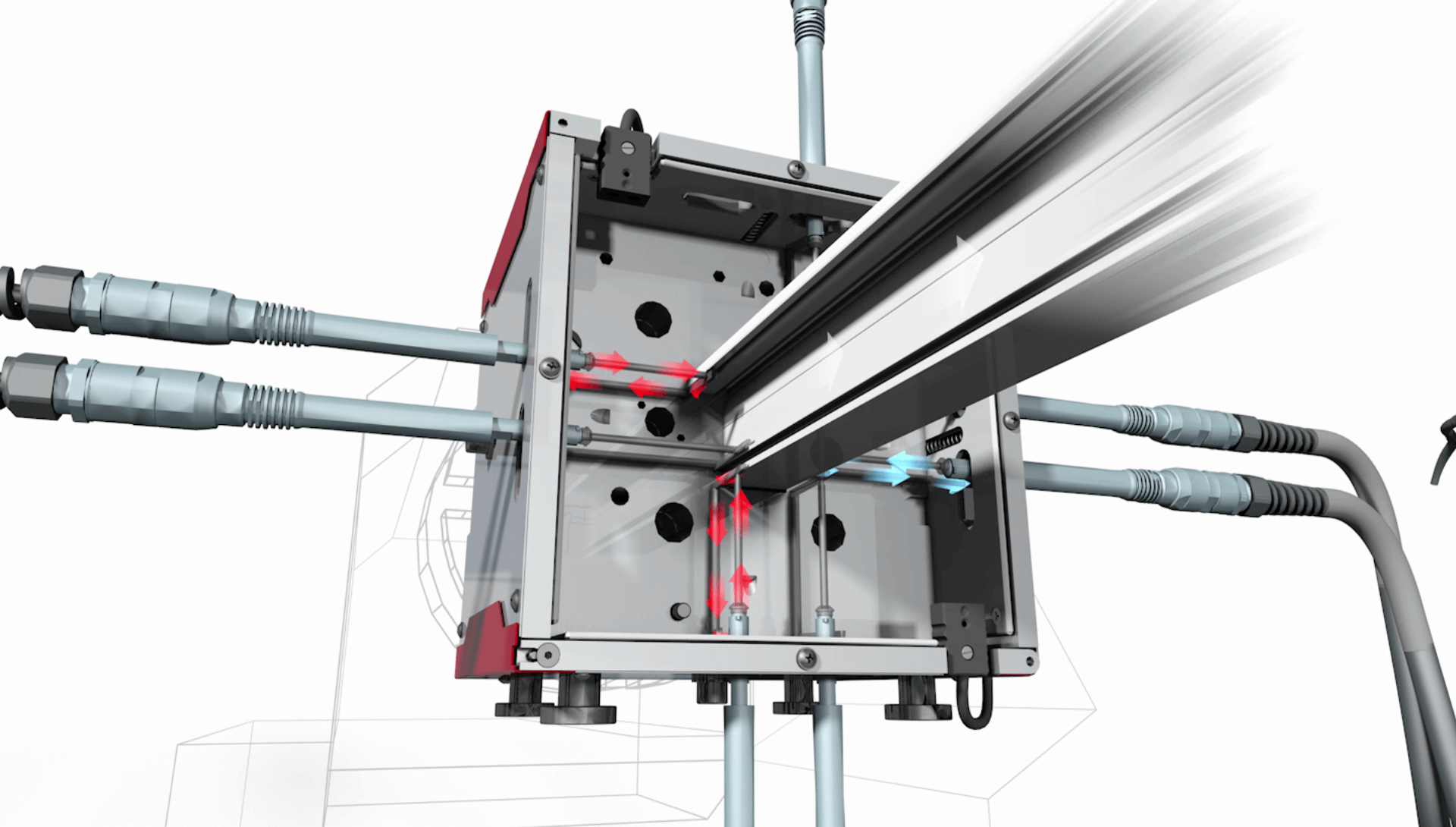 FLOW.CONTROL & FLOW.MATIC
Lowest material input amount. Most precise geometry of the profile.
FLOW.CONTROL enables sustained production improvement. The melt flow is controlled directly in the die using precise temperature control. That results in constant profile dimensions and production close to the lowest profile weight tolerance.
Your benefits:
Minimised input amount
Precise profile sections
Secured reproducibility
Faster start-up process
Lower production costs
With FLOW.MATIC – the further development of FLOW.CONTROL – the functional dimensions of the profile sections can now be permanently ensured, fully automatic and within seconds.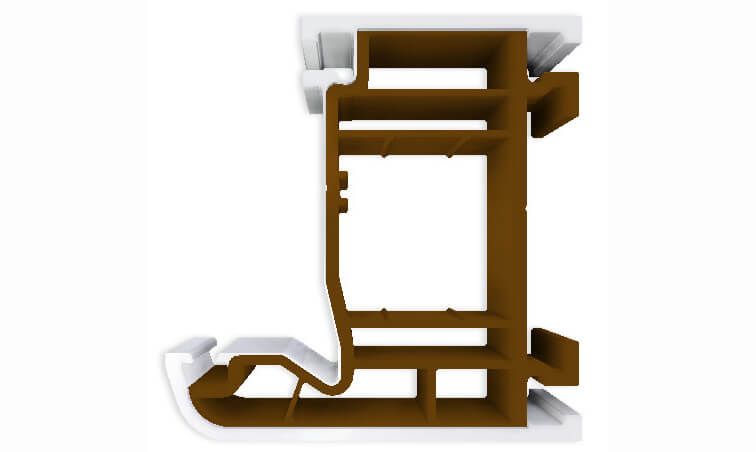 Co-extrusion
Conserve resources during production.
Save on new PVC plastic by making the switch from mono toolings to co-extrusion. We adapt the new co-extrusion die to your existing calibration unit. We offer this upgrade for all our scopes of services and tailor the co-extrusion tooling to best suit your recipe.
By inserting LAYER.COEX plus you can also process a high percentage of mixed regrind. The core material content remains at 55-65% and is completed by cleverly devised thick-film technology. The coating can comprise up to 75% of the wall thickness of the profile. LAYER.COEX plus will save you 18% in overall costs.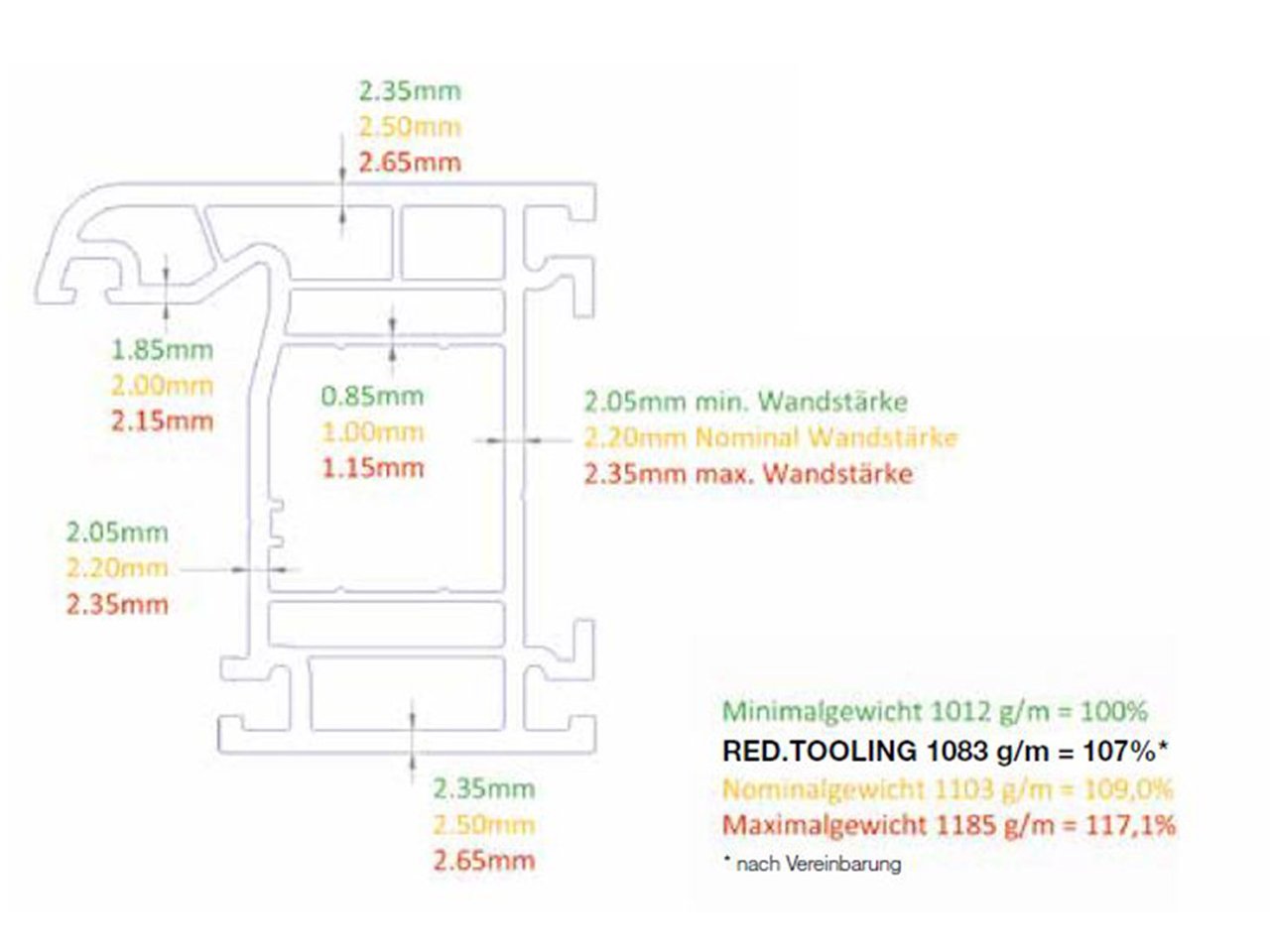 Minimum weight of the profile
Safely produce close to the lowest tolerance limit.
The input material is the main cost driver in the extrusion process, which is why the leverage for reducing profile costs is correspondingly high. Reducing the profile weight of a typical large main rotor by just 1% can save 15 tonnes of material – each and every year.
Together with us, you can define all tolerances and the minimum weight of the profile: we guarantee that we can significantly reduce your input material in the profile by complying exactly with the tolerance specification.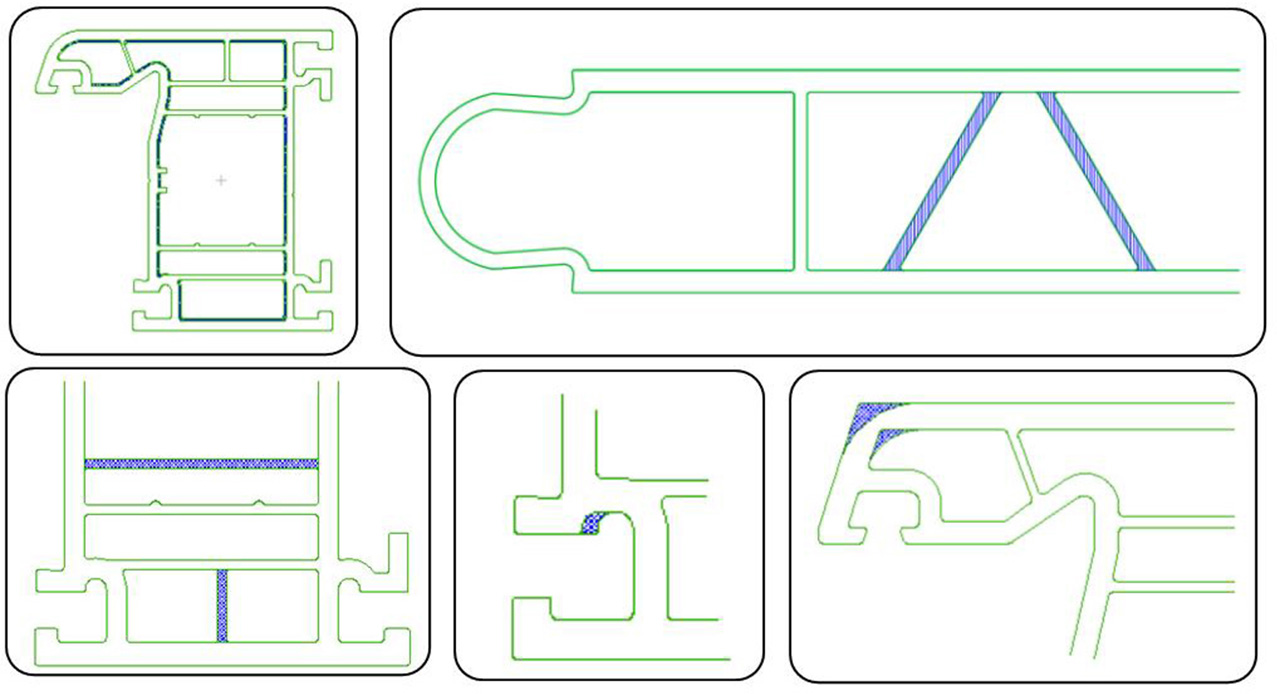 Changes to the geometry of the profile
Use our know-how to boost your success.
Is the wall thickness of your profile too thick, causing problems in your production? Are profile dimensions exceeding the tolerance, causing problems with functionality? In most cases, it is possible to modify your existing extrusion tooling to once more adapt it to the required market requirements or quality standards. The optimisation of the geometry of the profile often goes hand in hand with a reduction in production costs. Seize this opportunity!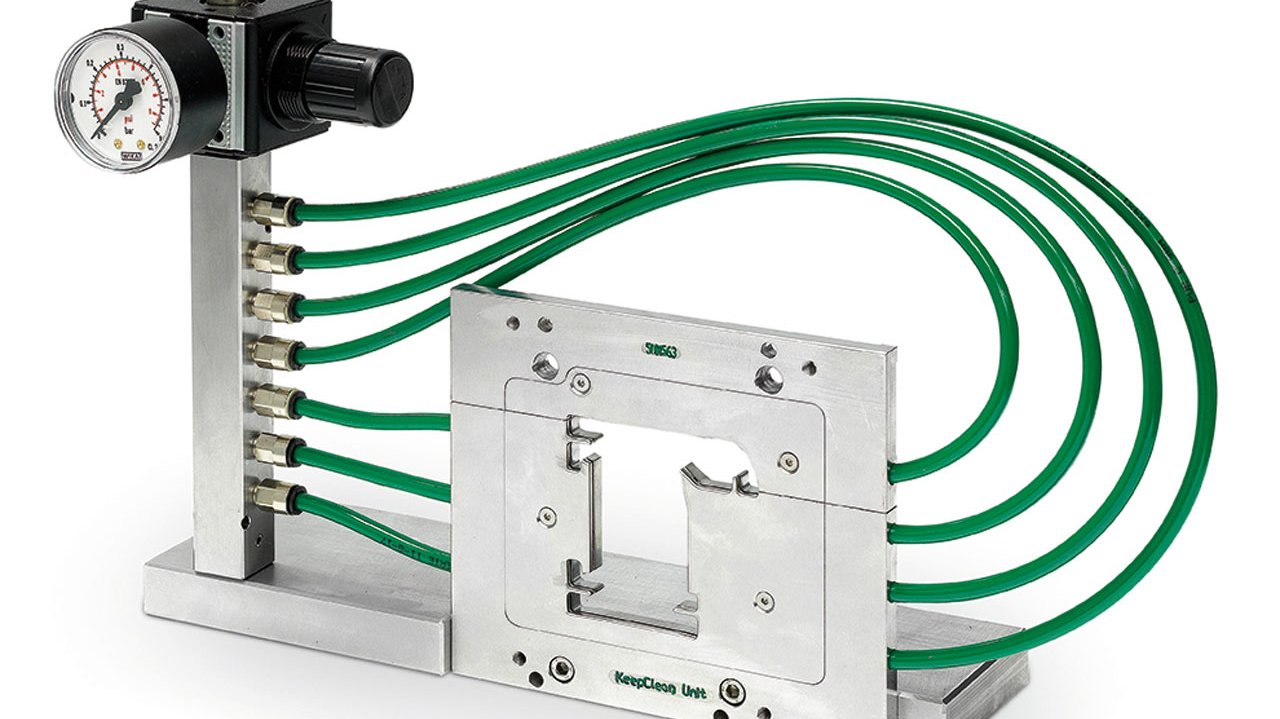 KEEP.CLEAN Unit
Avoids deposits in dry calibration

The KEEP.CLEAN Unit removes dirt efficiently before it settles inside the extrusion tooling.
Your benefits:
Prevents dirt from building up in the vacuum slots during the first dry calibration
Significantly extends production time between cleaning processes
Retrofitting kit optional for existing tooling systems at a reasonable price
About 25% longer net production time per year (depending on the recipe, output, how often retooling is performed etc.)
Air support control
Inner chamber ventilation ensured.

The air support control ensures ventilation of the inner chamber. The controlled air supply secures the geometry of the inner chambers, thus avoiding scraps.
Your benefits:
Automatic ventilation of the inner chambers
Secures the geometry of the inner chambers
Scraps avoided
Warning system for deviations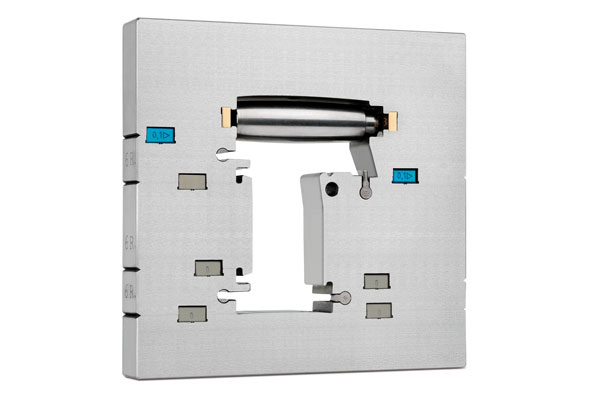 Roller short calibration
Better surface quality.

The roller short calibrations improve the surface quality. They reduce scratches from appearing on the profile by up to 80%. No EDM wire cutting for re-working is needed, which allows for faster reaction times and shorter downtimes.
Your benefits:
Scrap reduction due to score-free profile surface
No EDM wire cutting for re-working needed
Fast reaction times and short downtimes
Roller tuner optional:
Roller-changing device to easily re-work rollers on conventional milling machines.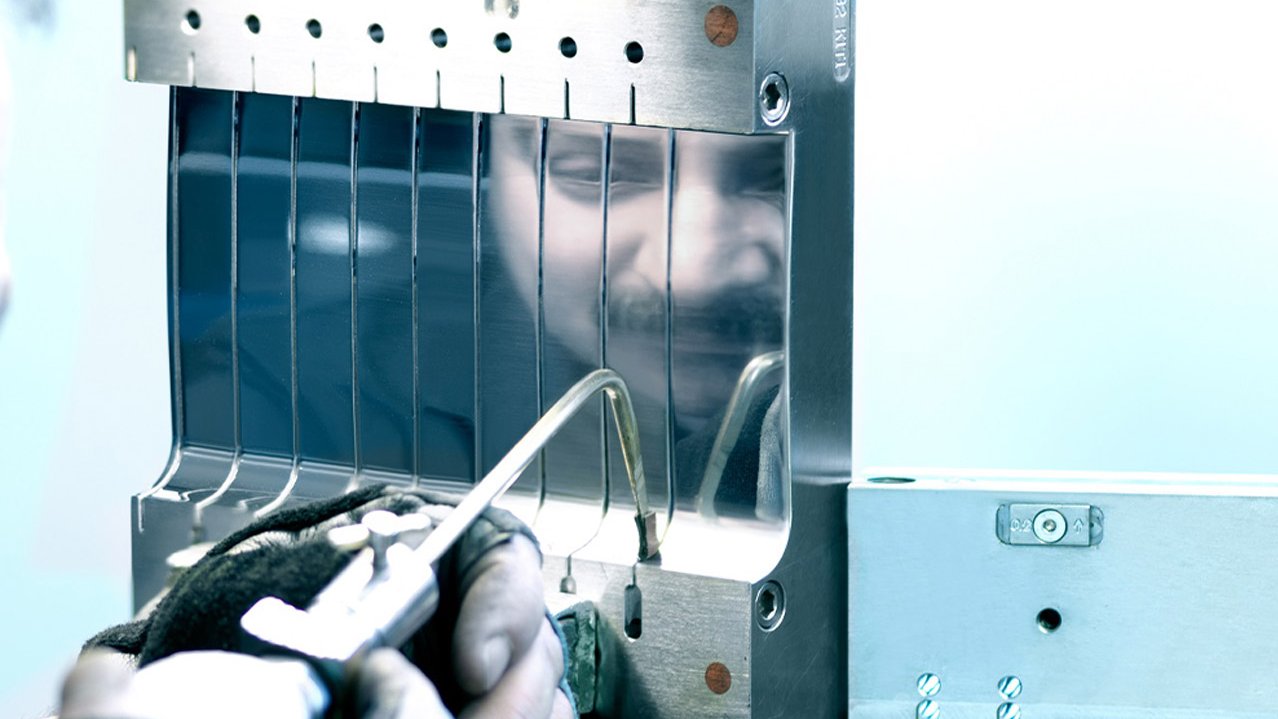 Surface treatment for tooling coating
High-quality finish and tooling surface.

A properly applied surface coating can significantly increase the lifetime of your extrusion tooling. In addition to the actual coating process, the professional pre- and post-treatment of the tooling surfaces are of utmost importance. A high-quality polish quality and residue-free tooling surfaces are crucial. Take advantage of our expertise in preparing the coating process.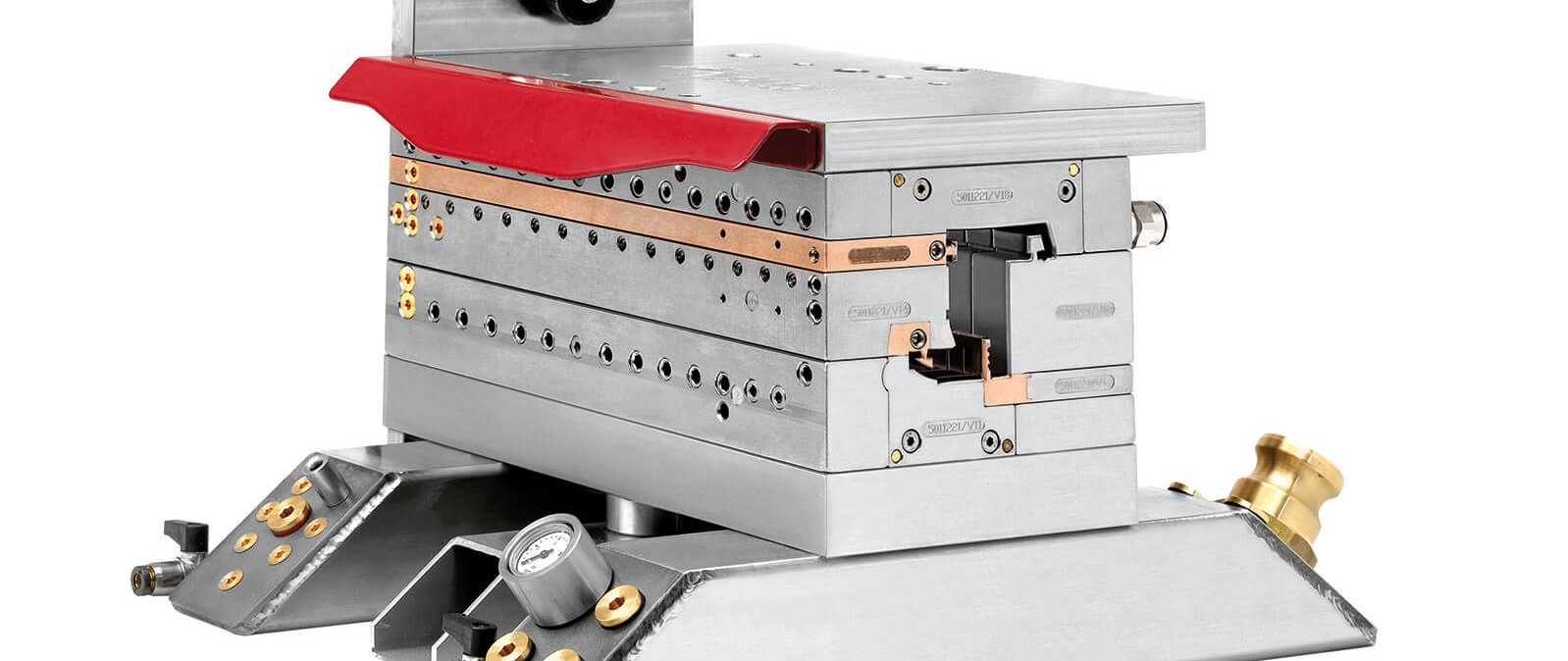 SOLID.COOLING
No contamination of cooling channels.

SOLID.COOLING is an innovative calibration technology from Exelliq. Specific sections of the calibration elements can be made from a special alloy of highest thermal conductivity and improved cooling effect. This means that you can consciously decide against cooling holes with small cross-sections. Contamination or cooling duct blockages are now a thing of the past. Cleaning and maintenance expenditures are reduced. As an option, SOLID.COOLING can be integrated in the RED.TOOLING system to further enhance its performance.
Your benefits:
Prolonged net production time
Reduced cleaning, maintenance and monitoring expenditures
Increased process reliability
Lower production and profile costs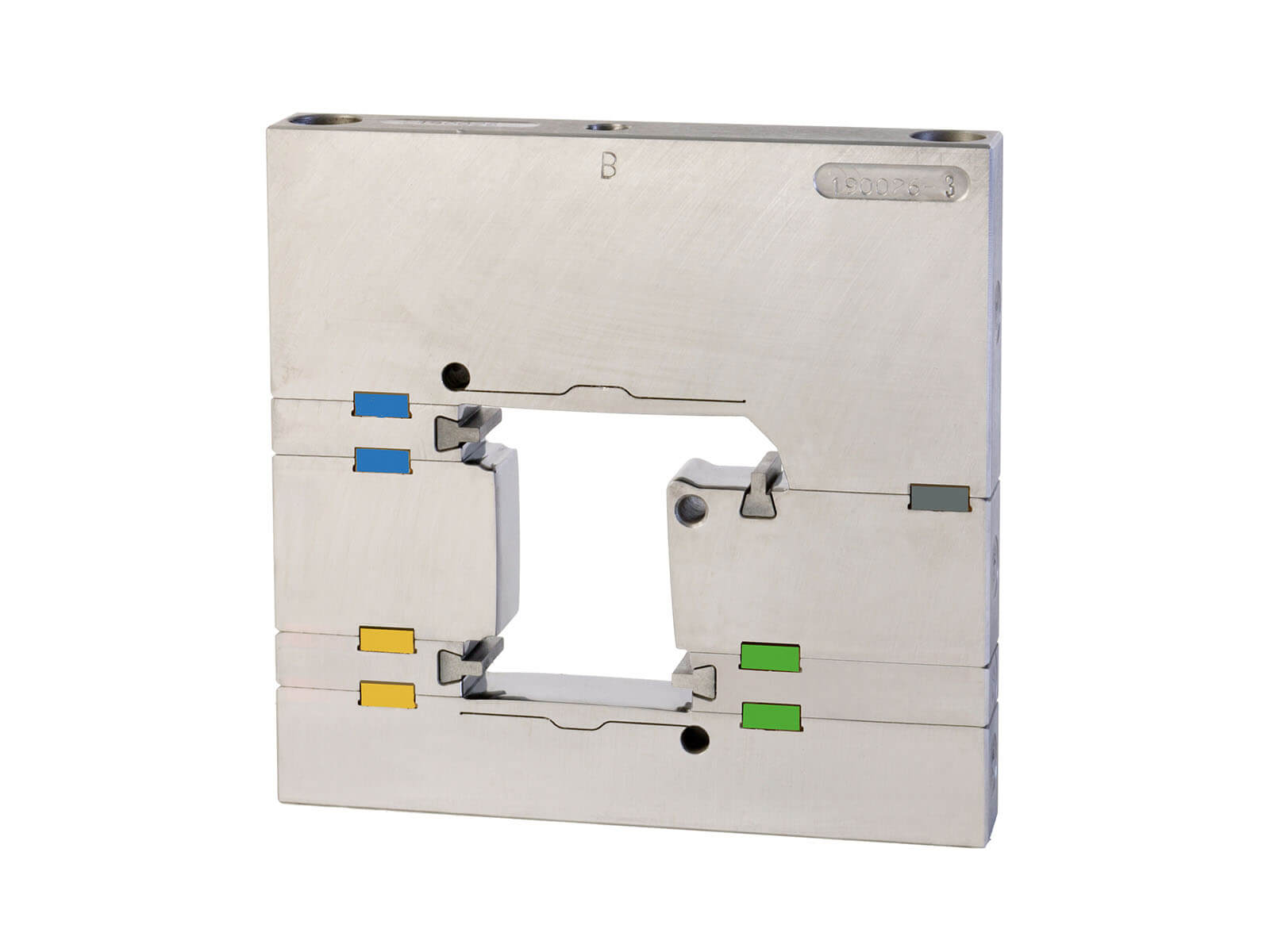 Wear parts upgrade
Prolonged service life with wear-resistant precision parts

By installing or retrofitting wear-resistant special components and precision parts like GET.CARBIDE, GET.LOCK and GET.SET in your tooling, you prolong its service life and ensure that the geometries of the profiles are precise.
How you benefit:
Exact reproducibility of toolmaking components
Precise positioning of spare and wear parts