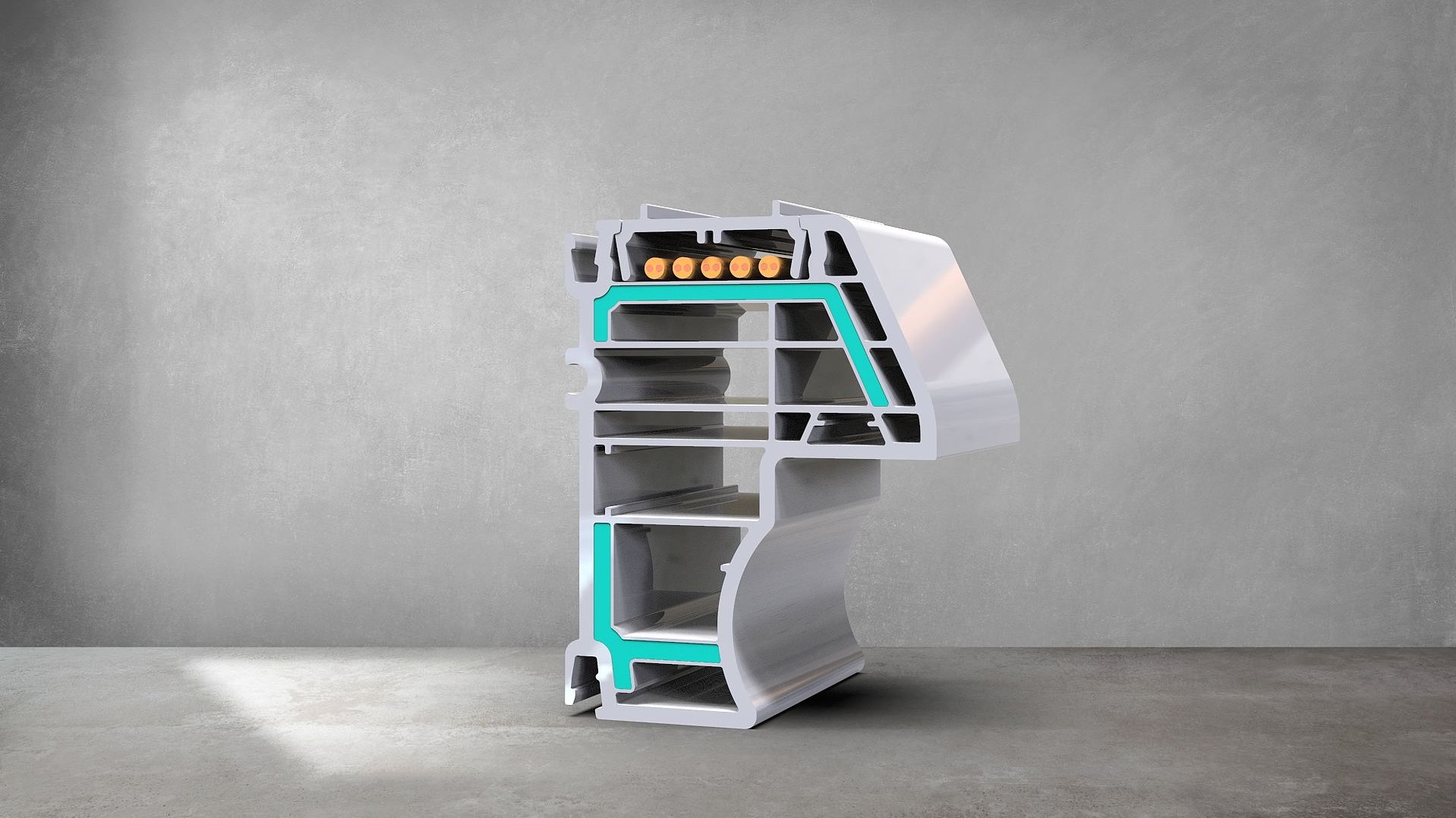 Fiberglass extrusion
BASF Ultradur® replaces steel in the window profile
The construction industry is facing major challenges in the coming years. In new construction, restorations and remodels alike, it will be essential to make use of forward-looking and sustainable products. BASF has now developed an Ultradur® (PBT, polybutylene terephthalate), modified for co-extrusion with PVC, replacing a conventional steel stiffener in PVC windows. The outcome is impressive because the window is lighter and more reasonably priced while stability is maintained. Its insulation values are also superior, with the U-value of the frame significantly reduced by 0.1 W/m2K.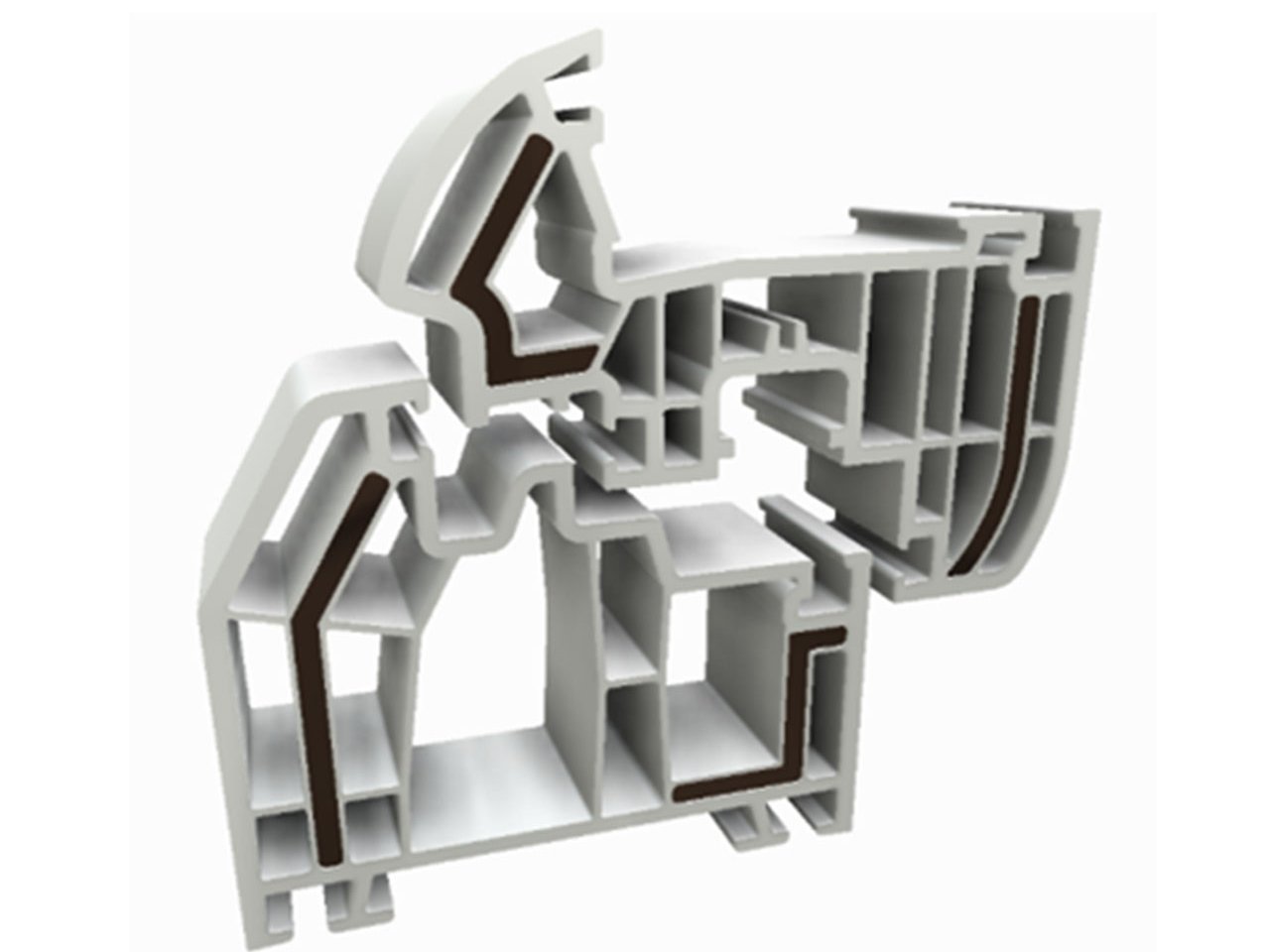 Simplified production and reduced costs
with the co-extrusion solution Ultradur®
Co-extrusion by BASF Ultradur® with PVC is the ideal solution for highly rigid material combinations to reinforce window profiles. Ultradur® is put to use in numerous industries in high-grade and high-load technical components. The material specially developed from an Ultradur®blend reinforced with glass fibres offers numerous advantages. Thanks to its simplified production and cost-effectiveness, the co-extrusion solution Ultradur® will give you a competitive edge in the marketplace.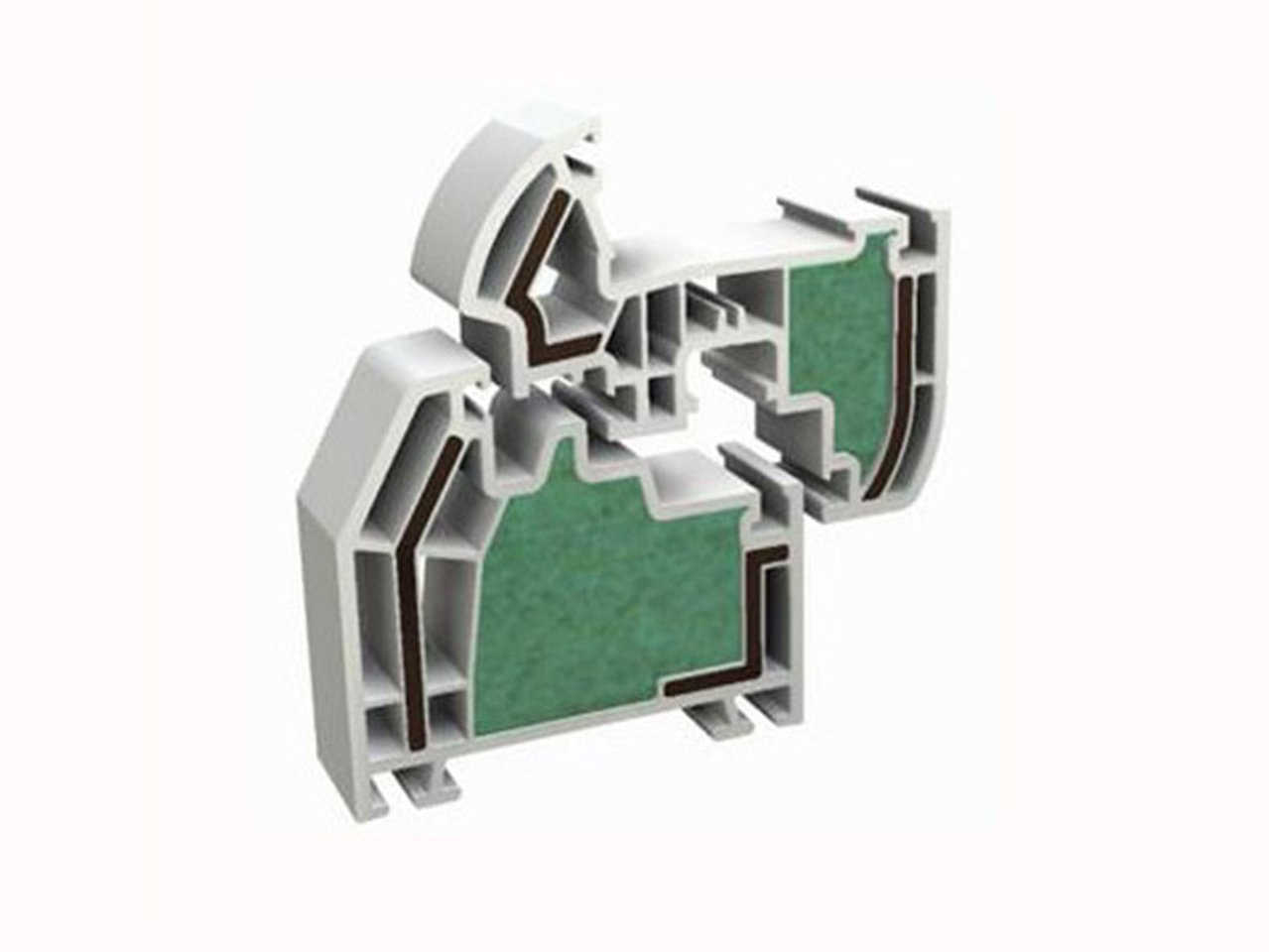 Your benefits:
A plus for profile manufacturers and window constructors
Highly rigid plastic replaces steel
Weldability and easy handling
Best-possible reinforcement geometry for each profile
Replacing steel means fewer work steps thus avoiding the potential for error
A much lighter weight facilitates processing and handling
Improved insulation performance and high dimensional stability
Fast track to a mass-produced solution
Exelliq offers co-extrusion from Ultradur® with PVC. Benefit from our know-how on the forward orientation of the fibres in the co-extrusion process while ensuring your toolings run smoothly. BASF and Exelliq are working together closely to allow you to access this technology quickly.
You can find more information here: BASF Ultradur